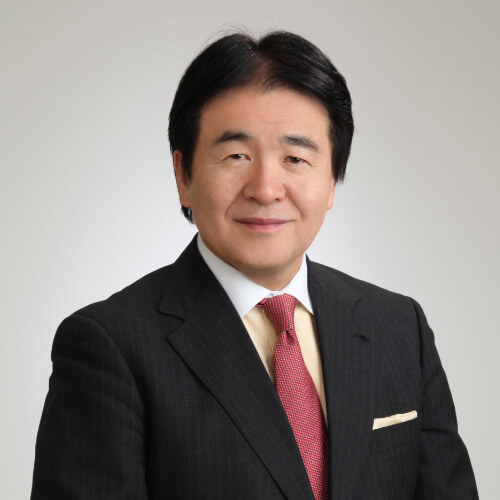 Heizo Takenaka
Professor, Toyo University / Professor Emeritus, Keio University / Chairman, Institute for Urban Strategies, The Mori Memorial Foundation /President, Academyhills
Heizo Takenaka is a Professor at Toyo University and a Professor Emeritus at Keio University. He is also Chairman of the Institute for Urban Strategies at The Mori Memorial Foundation and President of Academyhills.
In 2001, Prime Minister Junichiro Koizumi named him the Minister of Economic/Fiscal Policy, the Minister of both Financial Services and Economic/Fiscal Policy in 2002, the Minister of both Economic / Fiscal Policy and Privatization of the Postal Services in 2004, the Minister of both Internal Affairs and Communication, and Privatization of the Postal Services in 2005. The following year, he returned to academia, leaving both the Cabinet and the House of Councilors when Prime Minister Koizumi resigned.
He received his B.A. in Economics from Hitotsubashi University and his Ph.D. in Economics from Osaka University. His academic experience is numerous, including Visiting Associate Professor of Harvard University in 1989, and Professor of Faculty of Policy Management at Keio University in 1996.
He is the author of numerous books, including "The Structural Reforms of the Koizumi Cabinet".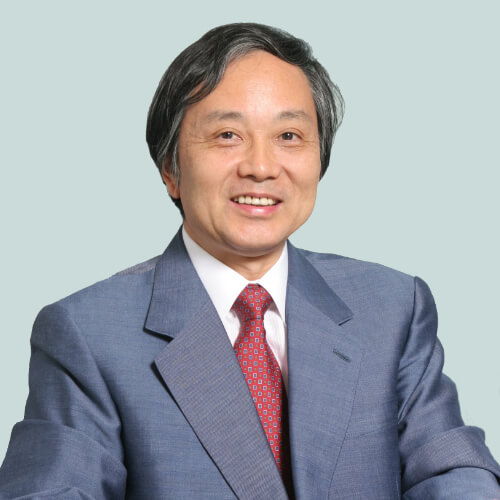 Hiroo Ichikawa
Professor and Dean, Professional Graduate School of Governance Studies, Meiji University / Executive Director, Institute for Urban Strategies, The Mori Memorial Foundation
Hiroo Ichikawa is Dean at the Professional Graduate School of Governance Studies, Meiji University, Tokyo, Japan. He is also Executive Director, Institute for Urban Strategies, The Mori Memorial Foundation and President at the Meiji University Research Center for Crisis and Contingency Management. He is an expert in urban policy, urban and regional planning, and crisis management and has authored numerous books on issues related to Tokyo and metropolitan regions, including Tokyo's Unipolar Concentration Will Save Japan (2015), Tokyo 2025: Urban Strategies for the Post-Olympic Era (2015), Urban Strategy for Tokyo (2012), Learning from the Disaster in Japan (2011), and Creating Japan's Future (2008). He has also served numerous public and private organizations including the Japanese government, the Tokyo Metropolitan Government, Japan Telework Society, and Japan Association of Emergency Qualified Specialists. After receiving a Bachelor's degree in Architecture and a Master's degree in Urban Planning at Waseda University, he went on to the University of Waterloo in Canada, where he was granted a Doctoral degree in Urban and Regional Planning. He was born in Tokyo in 1947 and is a first-class registered architect in Japan.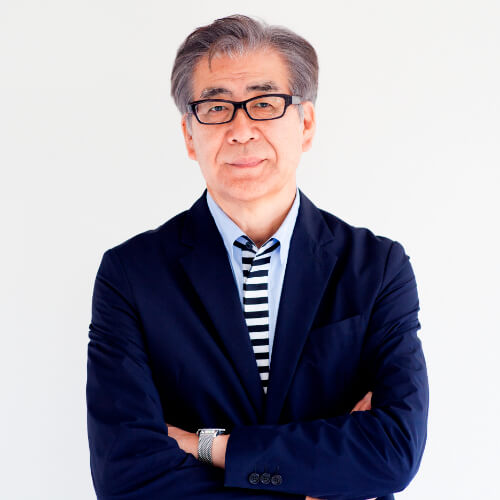 Fumio Nanjo
Director, Mori Art Museum
Fumio Nanjo has been director of Mori Art Museum since November 2006. Prior to taking the directorship at the Mori, he had served as the museum's deputy director (2002-2006), after working with cultural organizations including the Japan Foundation(1978-1986). His main achievements include commissioner of the Japan Pavilion at the Venice Biennale (1997), commissioner at the Taipei Biennale (1998), member of jury committee of the Turner Prize (1998), artistic director of the Yokohama Triennale 2001, artistic director of the Singapore Biennale (2006/2008), General Director of Kenpoku Art (Ibaraki Pref., Japan /2016), and Curatorial Director of Honolulu Biennual(2017). He graduated from Keio University in the faculty of Economics(1972) and Letters (Philosophy, Aesthetics and Science of Arts, 1977). Publications include Asian Contemporary Art Report: China, India, Middle East and Japan (2010) and A Life with Art (2012).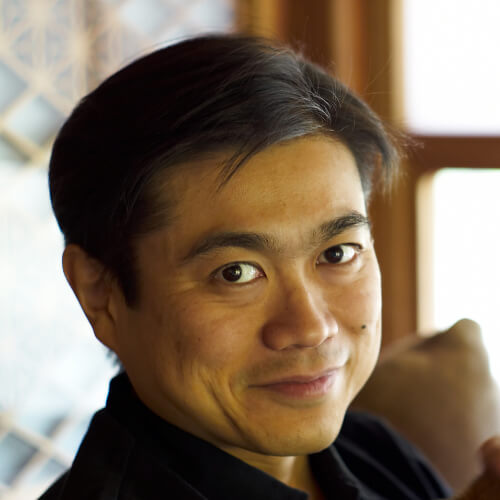 Joichi Ito
Director, MIT Media Lab
Joi Ito is the director of the MIT Media Lab, Professor of the Practice at MIT and the author, with Jeff Howe, of Whiplash: How to Survive Our Faster Future (Grand Central Publishing, 2016). He is a Visiting Professor of Law from Practice at the Harvard Law School. Ito is chairman of the board of PureTech Health and serves on several other boards, including The New York Times Company, the MacArthur Foundation and the Knight Foundation. He also serves as a strategic advisor to the Sony Corporation. He is the former chairman and CEO of Creative Commons, and a former board member of ICANN, The Open Source Initiative, and The Mozilla Foundation. He is a serial entrepreneur who helped start and run numerous companies including one of the first web companies in Japan, Digital Garage, and the first commercial Internet service provider in Japan, PSINet Japan/IIKK. He has been an early-stage investor in many companies, including Formlabs, Flickr, Kickstarter, littleBits, and Twitter.
Ito has received numerous awards, including the Lifetime Achievement Award from the Oxford Internet Institute and the Golden Plate Award from the Academy of Achievement, and he was inducted into the SXSW Interactive Festival Hall of Fame in 2014. In 2017, he received the IRI Medal. He has been awarded honorary doctorates from The New School and Tufts University and is a member of the American Academy of Arts and Sciences.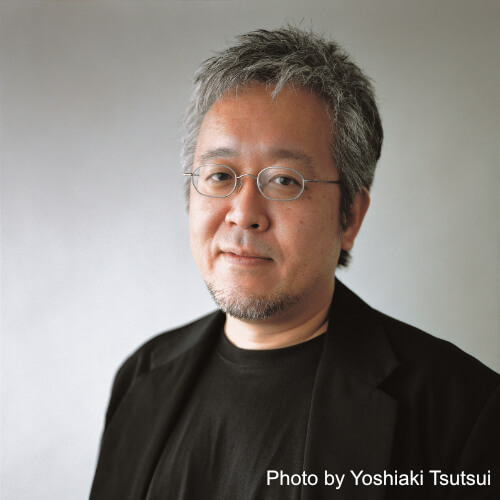 Kenya Hara
President, Nippon Design Center Inc. / Professor, Musashino Art University
Designer. Born in 1958. Completed Graduate School of Art and Design, Musashino Art University in 1983. Joined Nippon Design Center, Inc. in the same year. Currently, president of the same company. From the perspective of utilizing Japanese traditions and aesthetic sense as future resources, Hara has been performing multilateral design direction. A documentary on his activities produced by Singapore TV has won gold and silver awards at the "New York Festivals International TV & Film Awards," and as such, his activities have drawn international attention. He has been working actively, emphasizing the design of both "objects" and "experiences."
In 2000, Hara produced his own exhibition titled "Re-Design: The Daily Products of the 21st Century," which successfully presented the fact that the resources of astonishing design are found in the context of the very ordinary and casual. In 2002, he became a member of the advisory board of Muji, and began art direction. In 2004, he planned and directed the exhibition "HAPTIC - Awakening the Senses," revealing to the audience that great resources of design are dormant in the human senses. Much of his work, including the programs for the Opening and Closing Ceremonies of the Nagano Winter Olympic Games and the official poster for Aichi Expo 2005 is deeply rooted in Japanese culture. In 2007 and 2009, he produced two exhibitions titled "TOKYO FIBER – SENSEWARE" in Paris, Milan, and Tokyo, and from 2008 through 2009, the exhibition "JAPAN CAR" in Paris and at the Science Museum in London. Hara's focus in these kinds of exhibitions is on visualizing and widely disseminating the potentiality of industry. In 2010, Hara started working on "HOUSE VISION," which aims at creating a new platform of future industries. In 2013, he held Tokyo Exhibition, which became the first exhibition. In this way, he has been involved in many projects that present a vision that continuously updates the perception and value of things. The radius of his activity has been expanding to the rest of Asia as well, including the traveling exhibition "DESIGNING DESIGN Kenya Hara 2011 China Exhibition" that started in Beijing in 2011. The cumulative total sales of NTT DoCoMo's "Raku-Raku Phone," which was intended to pursue user-friendliness, exceeded 20 billion sets in July 2011. In 2013, Hara took charge of visual designing of stores that have been drawing attention such as "Daikanyama Tsutaya Books," "Takeo City Library," "Shonan T-SITE," "Futako Tamagawa TSUTAYA ELECTRICS," and "GINZA SIX." In 2015, he became executive producer of the Ministry of Foreign Affairs' "JAPAN HOUSE."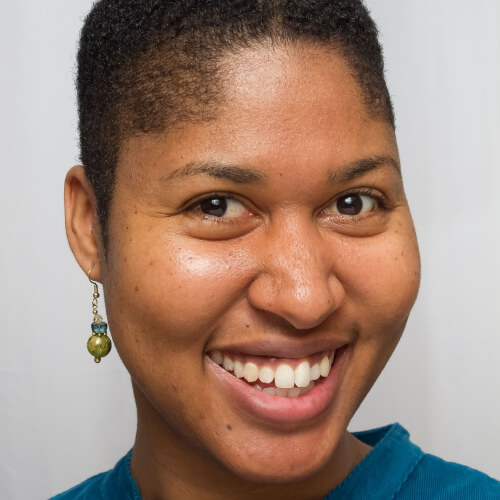 Danielle Wood
Scholar of Societal Development
Dr. Danielle Wood is a Scholar of Societal Development with a background in satellite design, systems engineering and technology policy for the US and emerging nations. In her research, Dr. Wood applies these skills to develop innovative systems that harness space technology to address development challenges in the US and developing nations. Dr. Wood's research also develops systems analysis tools to improve decision making during the design of complex systems. Previously, Dr. Wood served as Special Assistant and Advisor to the Deputy Administrator at NASA Headquarters in Washington, DC. Prior to working at NASA, Dr. Wood held positions at the Aerospace Corporation, Johns Hopkins University, and the United Nations Office of Outer Space Affairs. Dr. Wood studied at the Massachusetts Institute of Technology, where she earned a PhD in Systems Engineering, M.S. in Aerospace Engineering, M.S. in Technology Policy and B.S. in Aerospace Engineering.
François Roche
Architect / personal secretary of s/he _ New-Territories
New-Territories is a polymorphous architecture organization. Founded in 1993, it has embraced different labels, names, strategies and purposes. New-Territories is fronted by the androgynous avatar, trans-gender avatar, _S/he_, who authorized François Roche to write, talk and teach on his/her behalf, as a PS / personal secretary, an Ariadne's wire of this ectoplasmic system and paranoiac mind. 'New-Territories' emerged through the multitude of meeting points, friendship and dispute, in the hollow of sympathy, empathy, antipathy ...

New-Territories seek to articulate the real and/or fictional, geographic situations and narrative structures that can transform them, with technology, robotic and human natures, physiological and psychological.
Exhibited among other places, at Pompidou Center, SF Moma, Tate Modern, Barbican London, CCA Montreal, AIC Chicago…selected 8 times at Venice Biennial, in national and international Pavilion, including last show as Chicago Biennial 2015, Istanbul Biennial 2016 and a main solo exhibition, 2016-17: "s/he would rather do FICTION MAKer", Frac Centre, France (Instagram of the showhttps://www.instagram.com/s_hefictionmaker/)

"S/he'' got in 2017 her-his first position in Vienna at IKA-architecture.
Among the teaching positions held by his-her P.S. F Roche, NewT has been guest professor, over the last decade, in London, Vienna, Barcelona, Los Angeles, Paris, in New-York from 2006 to 2013 at Columbia University, and this last four years at RMIT, Melbourne.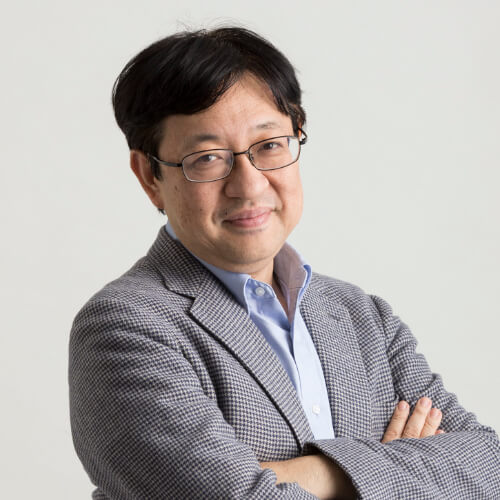 Hiroaki Kitano
President and CEO, Sony Computer Science Laboratories, Inc.
Hiroaki Kitano is President and CEO of Sony Computer Science Laboratories, Inc., Corporate Executive of Sony Corporation, President of The Systems Biology Institute, and Professor at Okinawa Institute of Science and Technology Graduate University. He is also a Founding President of the Robocup Federation, and Council of World Economic Forum AI & Robotics.
Kitano received The Computers and Thought Award from the International Joint Conference on Artificial Intelligence in 1993, Prix Ars Electronica 2000, and Nature Award for Creative Mentoring in Science (Mid Carrier) in 2009, as well as being an invited artist for Biennale di Venezia 2000 and Museum of Modern Art, New York in 2001.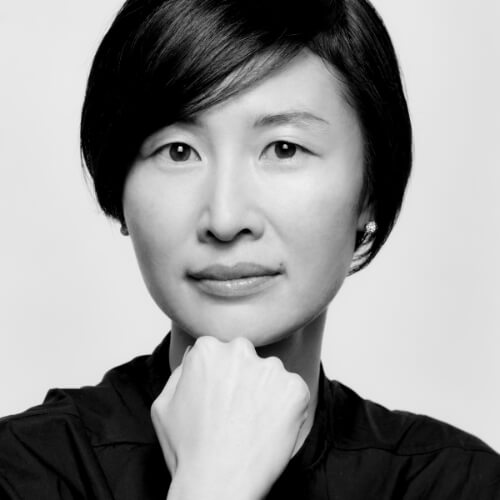 Chiaki Hayashi
Co-founder, Loftwork Inc.
Co-founded Loftwork Inc. in 2000 and currently serves as its representative director. Loftwork is a new style of creative agency that boasts a network of over 25,000 creators. Each year Loftwork rolls out over 200 projects, including web, community, and spacial design initiatives. Loftwork also offers an open learning program for creative professionals and talent, OpenCU (Open Creative University), and operates the digital fabrication cafe, FabCafe. Hayashi pioneered the adoption of Project Management Body of Knowledge (PMBOK) guidelines in the creative industries in Japan, and has penned the book Web Project Management Standards. Hayashi is Japan Liaison to the Director of MIT Media Lab, a member of the Good Design Awards Screening Committee, and a member of the Manufacturing Industry Subcommittee of METI's Industrial Structure Council Committee.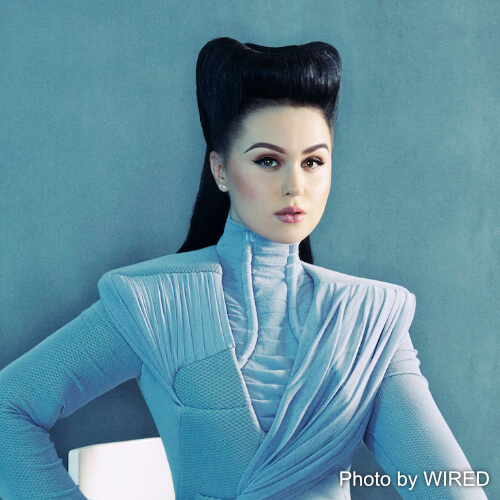 Viktoria Modesta
Bionic Pop Artist / Creative Director / MIT Director's Fellow / Futurist
Viktoria Modesta is a bionic pop artist. An accident at birth left her with a damaged leg, and in 2007 she had a voluntary amputation which transformed her in body and spirit. She now works in music, fashion, performance art, technology, and medicine. Describing her work as post-human and post-disability, her work first gave us a fresh perspective of beauty and glamour when she performed as the Snow Queen during the closing ceremony of Paralympics 2012. Following that was the massively successful viral video project 'Prototype' for the Channel4 #BornRisky campaign, which has globally presented the idea of "the body as art" concept, with themes of redesigning the human body and the social fear of approaching people with alternative body types. In 2016 Viktoria was selected as director's fellow at MIT Media Lab where she is exploring interfaces between technology and the human body. She is currently working on new performance pieces, a prosthetics/fashion business, and advising global brands on futurism, fashion, technology, and designing the human body.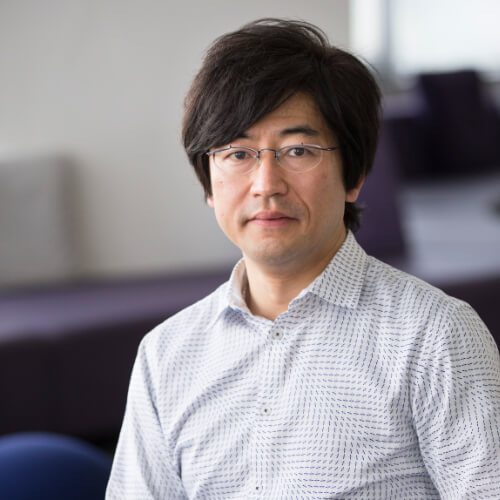 Jun Rekimoto
Professor, Interfaculty Initiative in Information Studies, The University of Tokyo / Deputy Director, Sony Computer Science Laboratories, Inc.
Rekimoto's research interests include human-computer interaction, computer augmented environments and computer augmented human (human-computer integration). He invented various innovative interactive systems and sensing technologies, including NaviCam (a hand-held AR system), CyberCode (the world's first marker-based AR system), Augmented Surfaces, HoloWall, and SmartSkin (two earliest representations of multi-touch systems). He has published more than a hundred articles in the area of human-computer interactions, including ACM SIGCHI, and UIST. He received the Multi-Media Grand Prix Technology Award from the Multi-Media Contents Association Japan in 1998, iF Interaction Design Award in 2000&2005, the Japan Inter-Design Award in 2003, Good Design Best 100 Award in 2012, Japan Society for Software Science and Technology Fundamental Research Award in 2012, and ACM UIST Lasting Impact Award in 2013. He was also elected to ACM SIGCHI Academy in 2007.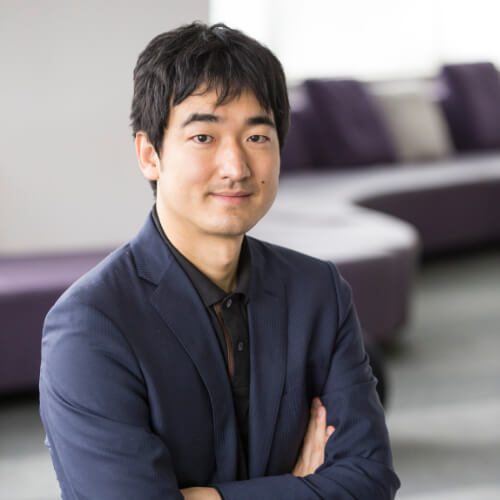 Ken Endo
Researcher, Sony Computer Science Laboratories, Inc. / CEO, Xiborg Inc.
Ken ENDO received his BS and MS degrees in Mechanical Engineering at Keio Univ.in Japan. In 2005, he started to work on human biomechanics and development of transtibial prosthesis as a Ph.D student at Biomechatronics group, MIT Media Lab. He received his Ph.D in 2012. At the same time, he taught a course to develop orthopedic devices for developing countries as an instructor of MIT D-lab. Currently, he works on human physical augmentation with robotic technology. He also cofounded a start-up, Xiborg for developing sport prosthesis and training blade runner etc. He was chosen as one of the world's most outstanding innovators under the age of 35 by Technology Review, TR35 in 2012. He was also selected as World Economic Forum's Young Global Leader in 2014.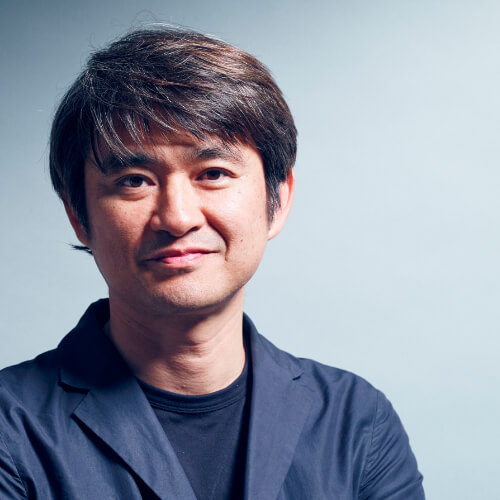 Tetsuya Mizuguchi
CEO, Enhance / Project Professor, Keio University Graduate School of Media Design
Tetsuya Mizuguchi engages in a wide range of creative activities in digital media, taking a synesthetic approach toward such genres as video games, music, music videos, designing of applications, and VR. His works include Rez (2001), Lumines (2004), and Child of Eden (2010). In 2016, he released Rez Infinite, a virtual reality game, and received the Best VR Award (2016) at The Game Awards in the United States. He also developed the "Synesthesia Suit," which emulates that synesthetic experience through vibrations sent through the entire body. It was exhibited at Media Ambition Tokyo 2016, Sundance Film Festival 2017, and SXSW 2017.

In 2006, he was selected by the Producers Guild of America(PGA) and The Hollywood Reporter for their annual "Digital Power 50" (a list of the world's prominent innovators in digital media). He headed the panel of judges for the Entertainment Division of the 2007 Japan Media Arts Festival, and served on the jury for the 2009 Japan Prize and for the 2010 Art Encouragement Prizes. He has also served various positions such as a director for the VR Consortium, an advisor for Culture Vision Japan, and a member of the 2016 METI Industrial Structure Council (Around 2020).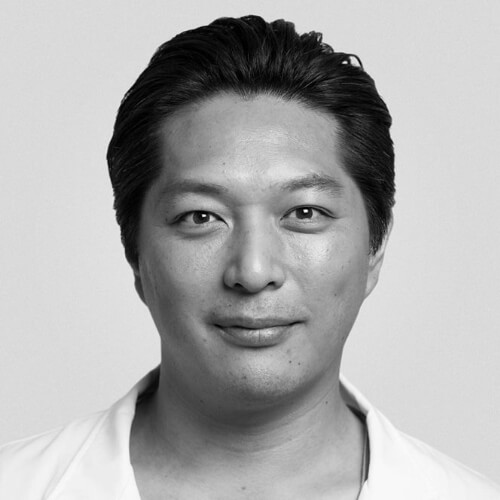 Maki Sugimoto
Associate Professor, International University of Health and Welfare Graduate School / CEO, Mediaccel Inc. / COO, HoloEyes Inc.
Doctor/PhD. Graduated from Teikyo University Medical School in 1966. Assumed current position after serving as a guest fellow at Tokyo Medical Center, and Veterans Affairs Palo Alto Health Care System, Palo Alto, California, and as an associate professor at Department of Gastroenterology, Kobe University Graduate School of Medicine. As a surgeon, Dr. Sugimoto has also been actively involved in such activities as research and development of leading-edge technologies in the medical and engineering sector from the clinical worksite, as well as in the development of medical equipment through medical-engineering-industry collaboration, medical business consulting, support for intellectual property strategy, science education, and training of young personnel. He has won high acclaim, receiving many patents and academic awards in the medical and engineering sector such as medical image analysis, virtual reality (VR) / augmented reality (AR) / mixed reality (MR), endoscopic surgery equipment, minimally invasive surgery robots, surgery support systems, and bio-texture organ modeling. He also serves as the official Osiri X Ambassador for the medical image analysis application Osiri X. In 2014, Apple introduced Dr. Sugimoto as one of the innovators who continue to change the world. In 2016, he co-founded Mediaccel Inc. and HoloEyes Inc.
Dr. Sugimoto concurrently serves as a guest professor at the Medical Information System Research Center, School of Medicine, Teikyo University; guest professor at Sojo University, associate professor at Center for Frontier Medical Engineering at Chiba University, and guest associate professor at the Department of Gastroenterology, Kobe University Graduate School of Medicine.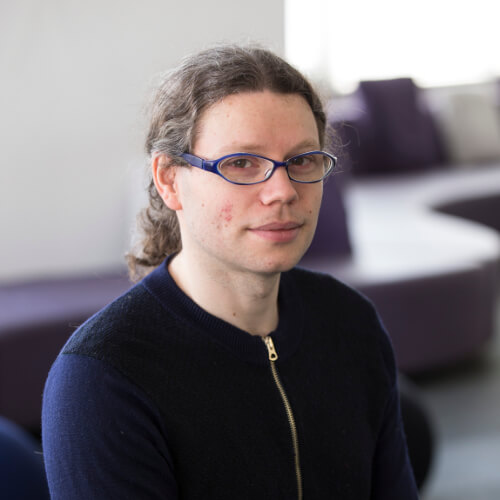 Alexis André
Researcher, Sony Computer Science Laboratories, Inc.
Alexis Andre studies ways in which new digital media allow for unprecedented creative exploration. His work builds on the idea of process as art, with the creator focusing on interaction with the process. His overarching thema is to define the next generation of entertainment that will be relevant even for digital natives. His work has been shown at YCAM and SIGGRAPH, and he has been working with various artists, from Open Reel Ensemble to ISSEY MIYAKE produced Aomori University Men's Rhythmic Gymnastics team, creating interactive displays of the performance. In 2015, Andre collaborated with ISSEY MIYAKE to create an original line-up of bags (and more) which was launched worldwide by the fashion brand. His ideas about how physical play should be enhanced by technology are at the foundation of Sony's new toy platform "toio™".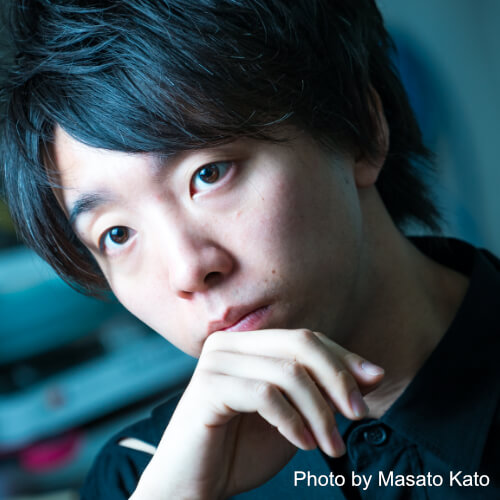 Yoichi Ochiai
Media Artist / Advisor to President, Assistant Professor, University of Tsukuba
PhD (Applied Computer Science / University of Tokyo, Graduate School of Interdisciplinary Information Studies in 2 years, the first to do so.) He specializes in CG, HCI, VR, visual/audio/tactile presentation method, digital fabrication, autonomous driving and body control. In addition, while working as an artist, he has also served as a director and creator of artworks in collaboration with companies / writers. From 2015, he joined University of Tsukuba, School of Library Information and Media Studies as Assistant Professor. He is also the head of Digital Nature Laboratory. From 2017, he has been working as Advisor to President of University of Tsukuba, Visiting Professor at Osaka University of Art, and Visiting Professor at Digital Hollywood University. He is a co-founder and CEO of Pixie Dust Technologies, Inc. He has received many awards such as World Technology Award 2015 from the WTN in 2015, Prix Ars Electronica from Ars Electronica in 2016, and STARTS Prize from the EU (European Union). The total number of playback of his research videos exceeds 5.5 million times, and recently he has expanded his activities such as appearing on television programs as a commentator. He has also written several books such as "The Century of Enchantment (Planets)" and "Korekara no sekai wo tsukuru nakama tachi he (Shogakukan)." He has collaborated with famous brands and artists on such works as the theatrical version of Sword Art Online. He has been involved in collaborative research projects with many business operators such as Toyota, Aisin Seiki, Denso, BMW, Fujitsu SSL, Dentsu, Hakuhodo, and ADK. He has also held such solo exhibitions as "Image and Matter (Kuala Lumpur, Malaysia, 2016)," "Imago et Materia (Roppongi, Tokyo, 2017)," and "Japanese Technium Exhibition (Kioicho, Tokyo, 2017)."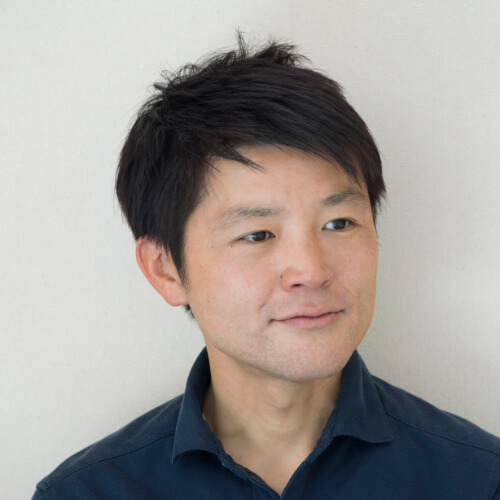 Nao Tokui
Founder & CEO, Qosmo Inc. / Media Artist / DJ
Born in 1976 in Ishikawa Prefecture, Nao Tokui serves as the CEO of Qosmo Inc. He is also a media artist and a DJ. Tokui received his PhD from the Department of Electrical Engineering and Information Systems (EEIS), Graduate School of Engineering, The University of Tokyo. After pursuing his research and creative interest as a visiting research fellow at Sony Computer Science Laboratories in Paris, Tokui founded Qosmo in 2009. He is exploring the potential expansion of creativity through the symbiosis between AI and humans.

His recent works include the production of a music video of a song by Brian Eno, using AI. In addition, Tokui has continued to present live performances titled AI DI Project in Japan and overseas. These performances feature an Artificial Intelligence (AI) DJ playing alongside a human DJ (Tokui, himself), taking turns selecting and playing one song at a time.

Major exhibitions include "N Building" ("Talk to Me" Exhibition / The Museum of Modern Art in New York) in 2011 and "The Latent Future" (Open Space 2017 / NTT ICC) in 2017.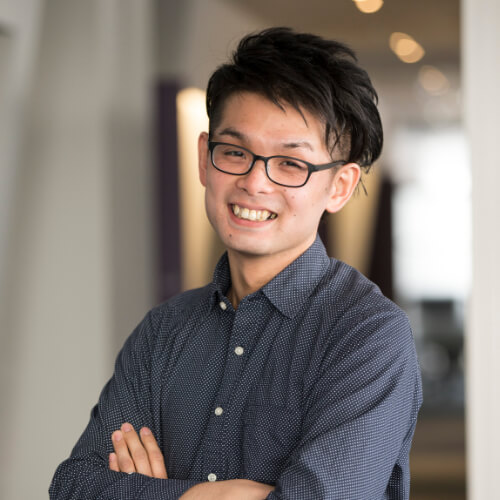 Shunichi Kasahara
Associate Researcher, Sony Computer Science Laboratories, Inc.
Kasahara completed his master's degree at Waseda University's Faculty of Science and Engineering in 2008. He joined Sony the same year, where he worked as a user interface research engineer. He spent 2012 as an affiliate researcher at the MIT Media Lab, and since 2014 he is a researcher at Sony Computer Science Laboratories. Kasahara's research interests include technologies that explore the potentials of human perception and communication, and enable sharing of human experiences. He has coined his research concept "Superception." Since 2015, he has been engaging in a joint project with the Yamaguchi Center for Arts and Media (YCAM) and is active in the fields of art, technology and science.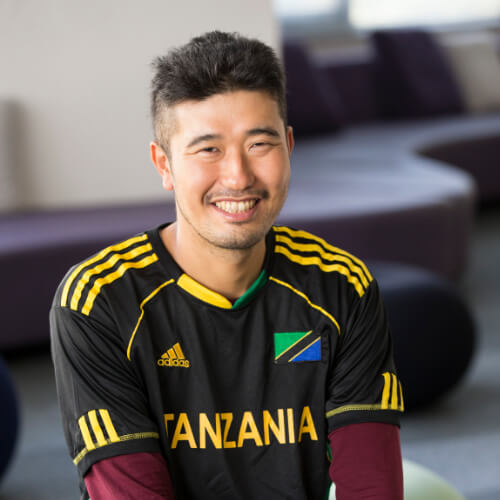 Masatoshi Funabashi
Researcher, Sony Computer Science Laboratories, Inc.
Funabashi studied biology and complexity science at the University of Tokyo, then obtained his PhD from CREA, Ecole Polytechnique, France. He is a licensed veterinarian. Through a childhood interest in collecting insects and animals, he discovered from experience the fundamental difference between the behaviors of living organisms in cultivated versus wild environments. After pursuing several academic disciplines, he finally found his calling in applying life sciences to natural environments. Funabashi's goal is to establish a new approach to food production he calls "synecoculture," symbiotic agricultural methods based on biodiversity, since agriculture is an area where sustainability, environmental and human health issues overlap. He hopes to develop this into a new paradigm capable of restoring both human societies and ecosystems.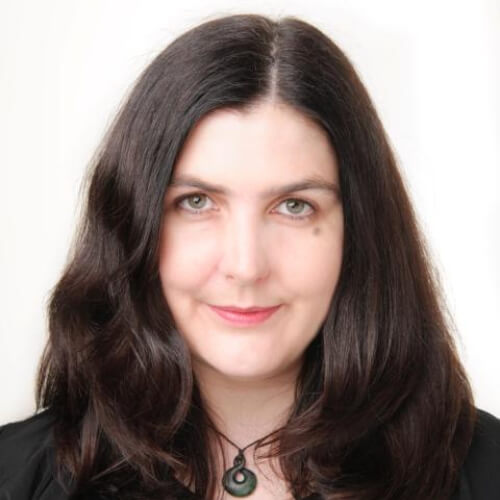 Honor Harger
Executive Director, ArtScience Museum at Marina Bay Sands
Honor Harger is the Executive Director for ArtScience Museum at Marina Bay Sands. A curator from New Zealand, she has a strong interest in artistic uses of technologies and in science as part of culture. Honor brings with her over 15 years of experience of working at the intersection between art, science and technology. She is responsible for charting the overall direction and strategy for ArtScience Museum.

Prior to joining Marina Bay Sands, she was the artistic director of Lighthouse in Brighton, United Kingdom, from 2010 to 2014. In that role, Honor curated projects which showed the cultural impact of scientific ideas, such as Laboratory Life, Invisible Fields and Solar System. She also organised exhibitions by artists such as Trevor Paglen, Timo Arnall and David Blandy, commissioned new work by Semiconductor, Hide&Seek, The Otolith Group and James Bridle, and co-founded Brighton Digital Festival.

Through her career, Honor has held several key appointments in the United Kingdom, New Zealand and Australia, and has curated many international exhibitions and events around the world. From 2009-2010 she was guest curator of Transmediale, an international festival of art and digital culture in Berlin. From 2004–2008, she was the director of the AV Festival, the UK's largest biennial of media art, film and music. She was the first webcasting curator for Tate Modern in London from 2000-2003, where she also curated events and concerts on art and technology. Honor has also worked for Radio One and Artspace in New Zealand, and the Australian Network for Art and Technology in Australia.

Honor's artistic practice is produced under the name r a d i o q u a l i a, which is a collaboration with Adam Hyde. One of their main projects was Radio Astronomy, a radio station broadcasting sounds from space.

Honor has lectured widely including at the conferences TED, and LIFT, as well as at the European Space Agency, the Centre Pompidou in Paris, California Institute of the Arts and the American Film Institute.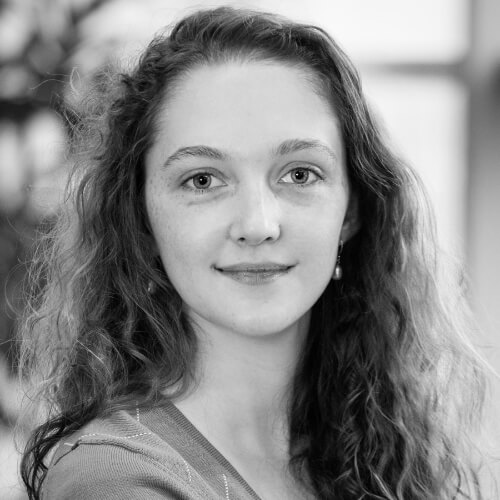 Ariel Caitlyn Ekblaw
Space Exploration Initiative Founder & Lead, Graduate Researcher, MIT Media Lab
Ariel Ekblaw is a graduate researcher at the MIT Media Lab, where she is pursuing a PhD in Aerospace Structures in Joseph Paradiso's Responsive Environments group. Her current research includes designing, prototyping and testing aerospace structures with embedded sensor networks, and modeling zero gravity self-assembly protocols for future space architecture. As Founder and Lead of the Media Lab's Space Exploration Initiative, she coordinates space research and launch opportunities across the spectrum of science, engineering, art and design and supports collaborations on this work throughout MIT. Ariel brings an interdisciplinary approach to her research at the Media Lab, with degrees in Physics, Mathematics and Philosophy. Her past work experience includes blockchain product development, cloud computing analytics at Microsoft Azure, big data programming at the CERN Particle Physics Laboratory, and Mars2020 hardware development at NASA's Jet Propulsion Laboratory.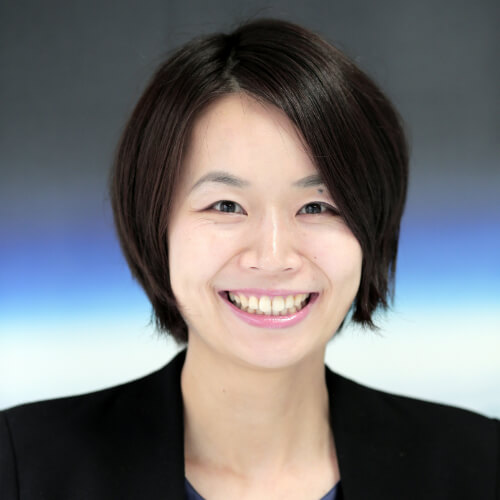 Lena Okajima
Founder and CEO, ALE Co., Ltd.
Lena founded ALE in September 2011 and serves as its CEO. Prior to ALE, Lena worked in bond investment and private equity at Goldman Sachs. She is also a serial entrepreneur, having founded two companies in the past in the mobile gaming and consulting industries. During her time heading the mobile gaming company, she was selected as a member of the Japan Aerospace Exploration Agency's (JAXA) open lab. Lena received her Ph.D. in Astronomy at the University of Tokyo.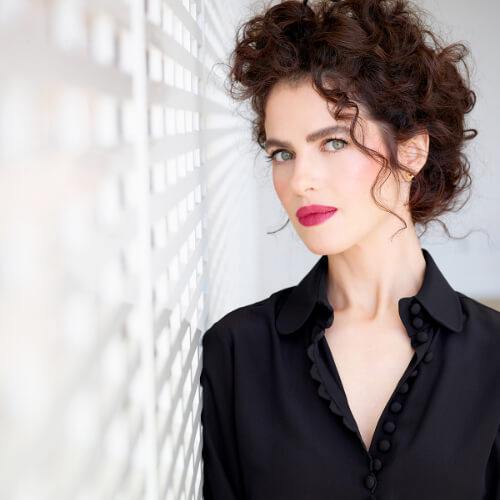 Neri Oxman
Professor, Architect, Designer, Inventor, Pioneered the Filed of Material Ecology, MIT Media Lab
An Architect, Designer, Inventor and Associate Professor based at the MIT Media Lab, Neri Oxman pioneered the area of Material Ecology, which considers form generation, manufacturing, the environment and the material itself as inseparable dimensions of design. Oxman's team—The Mediated Matter Group—operates at the intersection of computational design, digital fabrication, materials science and synthetic biology; and applies that knowledge to design across scales and disciplines, from micro to building scale. Oxman's work is included in permanent collections at MoMA, SFMOMA, Centre Pompidou, MFA, The Smithsonian Institution, and more. Her awards include the Vilcek Prize in Design, the BSA Women in Design Award, the Silicon Valley Visionary Award and Carnegie's Pride of America. Oxman's work has resulted in more than 100 scientific papers and patents and her innovations have received recognition at the World Economic Forum where she is part of the Expert Network, and the White House.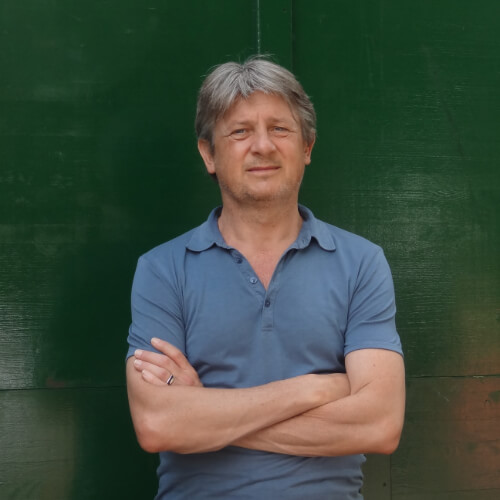 Rob van Kranenburg
Founder, the IoT Council, theinternetofthings.eu
Rob van Kranenburg (1964) wrote The Internet of Things. A critique of ambient technology and the all-seeing network of RFID, Network Notebooks 02, Institute of Network Cultures. He is co-founder of bricolabs and the founder of Council. Together with Christian Nold he published Situated Technologies Pamphlets 8: The Internet of People for a Post-Oil World. He worked as Community Manager at the EU Project Sociotal, and currently as Ecosystem Manager of the Horizon 2020 Project TagItSmart. Rob is co-editor of Enabling Things to Talk Designing IoT solutions with the IoT Architectural Reference Model, Springer Open Access. Rob is in the SmartCitiesWorld Advisory Board. He chairs AC04 - IoT Hyper-connected Society of the IERC, The European Research Cluster on the Internet of Things. He is a member of The IoT Asia 2017 International Advisory Panel (IAP).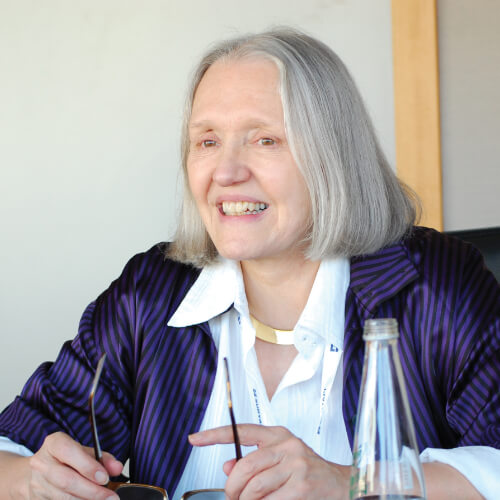 Saskia Sassen
Robert S. Lynd Professor of Sociology / Member of the Committee on Global Thought, Columbia University
Saskia Sassen is the Robert S. Lynd Professor of Sociology, and member of the Committee on Global Thought, Columbia University. Her new book is Expulsions: Brutality and Complexity in the Global Economy (Harvard University Press 2014). Recent books are Territory, Authority, Rights: From Medieval to Global Assemblages (Princeton University Press 2008), A Sociology of Globalization (W. W. Norton 2007), and the 4th fully updated edition of Cities in a World Economy (Sage 2012). Among older books are The Global City (Princeton University Press 1991/2001), and Guests and Aliens (New Press 1999). Her books are translated into over 20 languages. She is the recipient of diverse awards and mentions, including multiple doctor honoris causa, named lectures, and being selected as one of the top global thinkers on diverse lists. Most recently she was awarded the Principe de Asturias 2013 Prize in the Social Sciences and made a member of the Royal Academy of the Sciences of Netherland.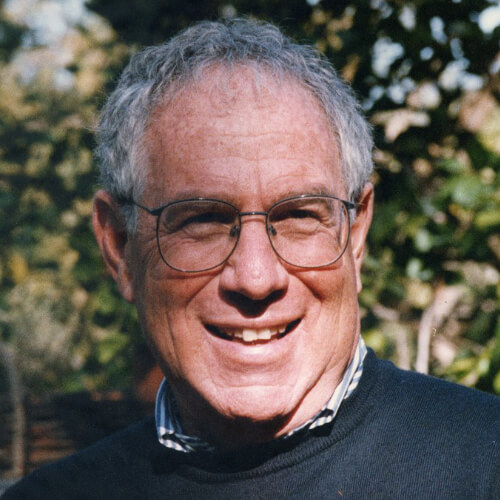 Richard Bender
Professor Emeritus of Architecture, College of Environmental Design, University of California, Berkeley
He received a B.CE in Civil Engineering from City University of New York and studied Building Construction Engineering at the Massachusetts Institute of Technology before receiving an Architecture degree from the Graduate School of Design at Harvard University in 1956. He is a major figure in the fields of architecture, urban design and planning for universities and cultural institutions and is active in the United States, Europe and Asia. In Japan he serves as an advisor on both private and public urban development. In 1989 he was awarded the GC-5 Visiting Chair at Tokyo University and in 2004 he received the International Exchange Award from the City Planning Institute of Japan.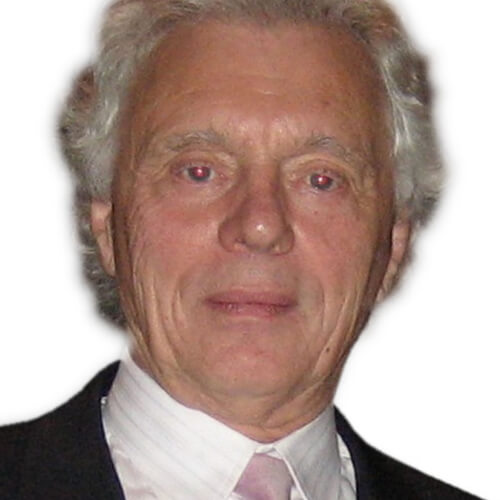 Allen J. Scott
Distinguished Research Professor of Public Policy and Geography, University of California, Los Angeles
He completed the Master's and Doctoral course in Geography at Northwestern University. He was granted honors by the Association of American Geographers in 1987. He was elected fellow of the British Academy in 1999. He was awarded the Vautrin Lud Prize (the international "Nobel Prize" of Geography) in 2003. He received the Anders Retzius Gold Medal of the Swedish Society for Anthropology and Geography, presented by King Carl XVI Gustaf of Sweden, in 2009.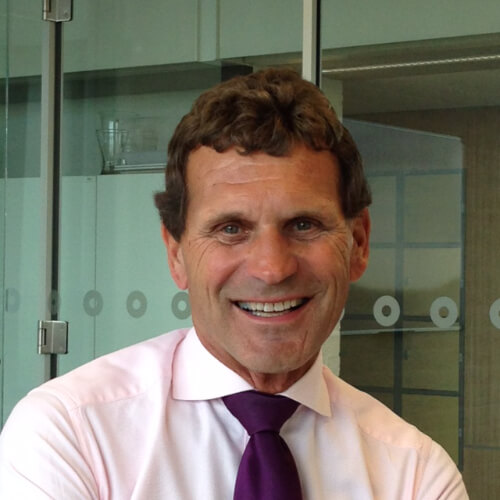 Peter Nijkamp
Fellow, Tinbergen Institute, Amsterdam / Professor, Adam Mickiewicz University, Poznan
He completed his Master's and Doctoral research at Erasmus University, Rotterdam. He served as an advisor to the Dutch Government, European Commission, World Bank and the Organisation for Economic Co-operation and Development (OECD), among others. He was for several years president of the Netherlands Organization for Scientific Research. He received the highest scientific award in the Netherlands (the Spinoza Prize) and is one of the highest-ranked scholars in economics.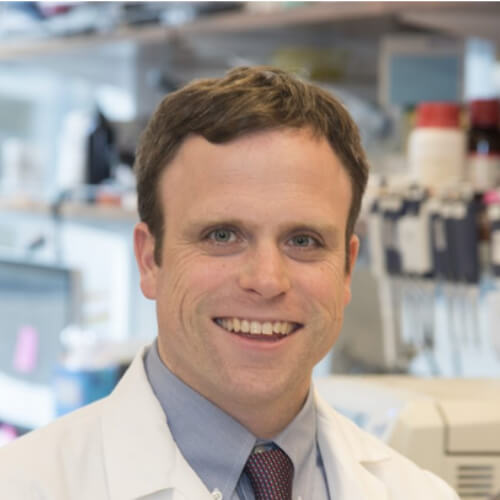 Christopher Mason
Associate Professor, Department of Physiology and Biophysics, Weill Cornell Medicine
Dr. Christopher Mason completed his dual B.S. in Genetics and Biochemistry (2001) from University of Wisconsin-Madison, his Ph.D. in Genetics (2006) from Yale University, and then completed dual post-doctoral training in clinical genetics (2009) at Yale Medical School, and a joint post-doctoral Fellow of Genomics, Ethics, and Law at Yale Law School (2009). He is currently an Associate Professor at Weill Cornell Medicine, with appointments at the Tri-Institutional Program on Computational Biology and Medicine between Cornell, Memorial Sloan-Kettering Cancer Center and Rockefeller University, the Sandra and Edward Meyer Cancer Center, and the Feil Family Brain and Mind Research Institute.
The Mason laboratory develops and deploys new biochemical and computational methods in functional genomics to elucidate the genetic basis of human disease and human physiology. We create and explore novel techniques in next-generation sequencing and algorithms for: tumor evolution, genome evolution, DNA and RNA modifications, and genome/epigenome engineering. We also work closely with NIST/FDA to build international standards for these methods, to ensure clinical-quality genome measurements/editing. We also work with NASA to build integrated molecular portraits of genomes, epigenomes, transcriptomes, and metagenomes for astronauts, which help establish the molecular foundations and genetic defenses for enabling long-term human space travel.
He has won the NIH's Transformative R01 Award, the Pershing Square Sohn Cancer Research Alliance Young Investigator award, the Hirschl-Weill-Caulier Career Scientist Award, the Vallee Foundation Young Investigator Award, the CDC Honor Award for Standardization of Clinical Testing, and the WorldQuant Foundation Research Scholar Award. He was named as one of the "Brilliant Ten" Scientists by Popular Science, featured as a TEDMED speaker, and called "The Genius of Genetics" by 92Y. He has >130 peer-reviewed papers that have been featured on the covers of Nature, Science, Nature Biotechnology, Nature Microbiology, Neuron, and Genome Biology and Evolution, as well as cited by the U.S. District Court and U.S. Supreme Court. His work has also appeared on the covers of the Wall Street Journal, TIME, LA Times, New York Times, and across many media (ABC, NBC, CBC, CBS, Fox, CNN, PBS, NASA, NatGeo). He has co-founded three biotechnology start-up companies and serves as an advisor to many others. He lives with his daughter and wife in Brooklyn, NY.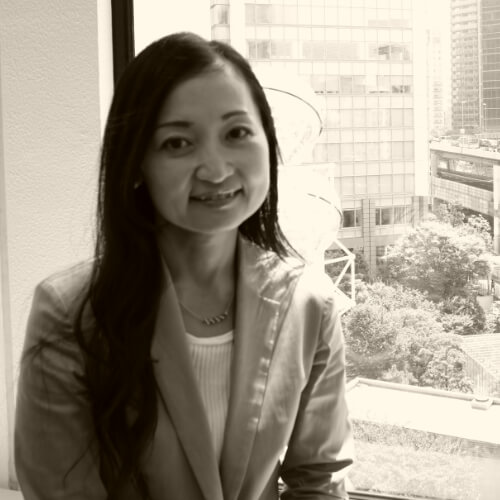 Mari Miyamoto
Business and Technical Applications Manager, Oxford Nanopore Technologies Ltd
After graduating from the School of Allied Health Sciences at Kitasato University, Mari Miyamoto experienced various occupations ranging from sales and marketing to technical support at various companies such as Bio-Rad, Microsoft, Rosetta Biosoftware, CLC bio, and QIAGEN. Currently, she works as a business and technical applications manager at Oxford Nanopore Technologies Ltd. where she has helped set up a business and technical support team. While working in such research areas as microarray, next-generation sequencing, and data analysis, Dr. Miyamoto felt the need to study statistics, and while working, she attended The Graduate University for Advanced Studies and finished her PhD in Statistical Science at The Institute of Statistical Mathematics. Having a deep understanding of technology, she has been busily working behind the scenes trying to contribute to the development of science by promoting business.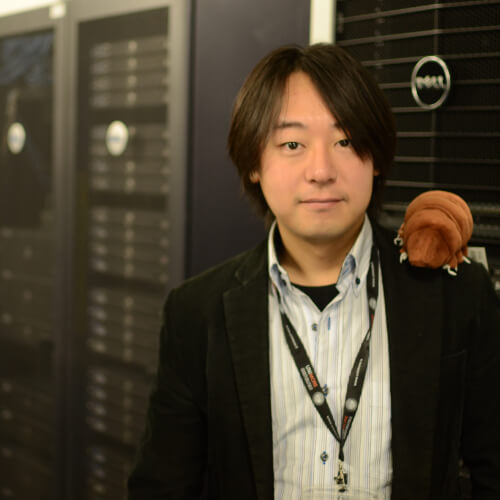 Kazuharu Arakawa
Associate Professor, Institute for Advanced Biosciences, Keio University
Kazuharu Arakawa Is an Associate Professor at Institute for Advanced Biosciences, Keio University, Japan, where he has been since 2006. His research interest is in comprehensive and quantitative understanding of extremophiles such as tardigrades, and of high performance biomaterials such as spider silks, through a combination of multiple "-omics" approaches. He is also a visiting fellow at Spiber Inc. since 2014, and a visiting researcher at RIKEN since 2015.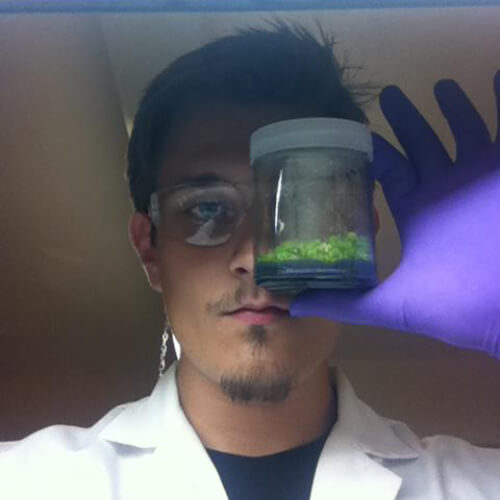 Sebastian S. Cocioba
Molecular Florist
Independent Research Contractor at MIT Media Lab working on novel flower design through bleeding-edge plant genetic engineering technologies. Director of the education-oriented biotech non-profit, Binomica Labs, developing open source discovery-driven curricula for students in the molecular biology setting, both formal and amateur.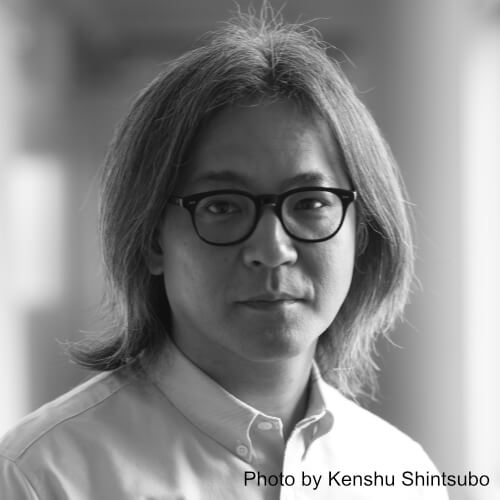 Junji Tanigawa
Space Composer / CEO, JTQ Inc.
Tanigawa founded space creation consulting firm JTQ Inc. in 2002, providing creative direction for clients to "deliver [their] messages through the medium of space". He advocates his own spatial development method, "Space Compose", and his experience design combining environment and situation, gaining much attention from various fields. His major works include Kansei Exhibition at the Palais du Louvre's Museum of Decorative Arts, Yakushiji Hikari Emaki to commemorate the 1300th anniversary of Heijyokyo, GOOD DESIGN EXHIBITION, MEDIA AMBITION TOKYO, and GINZA SIX grand opening. As of 2017, he has served as an executive advisor for Japan House Los Angeles, appointed by Ministry of Foreign Affairs of Japan, a Pilot Project Examination Committee member of Olympics & Paralympics Basic Policy Promotion Research, an advisor for TABISURU Shintora Market of 2020 Tokyo Olympics & Paralympics Association of Chiefs for Promoting Regional Revitalization, a creative advisor for KENPOKU ART festival, an artistic director for Media Ambition Tokyo, and so on.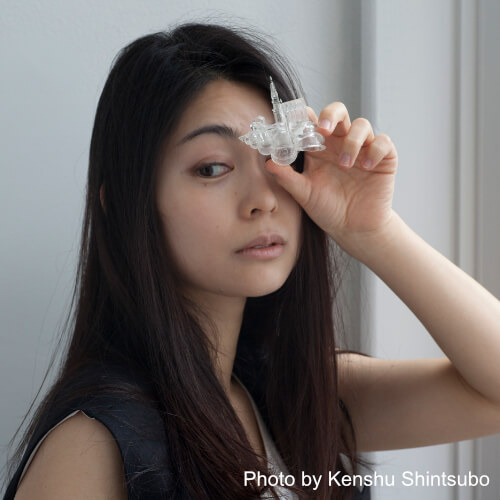 AKI INOMATA
Artist / Part time lecturer, Tama Art University / Visiting Researcher, Waseda University
AKI INOMATA (born Tokyo, 1983) graduated with an MFA in Intermedia Art from Tokyo University of the Arts.

She creates her artworks through collaboration with living creatures. Her "Why Not Hand Over a 'Shelter' to Hermit Crabs?" series, in which she gives hermit crabs shells made with a 3D printer, brings to mind migrants, refugees, and their ability to swap nationalities. For "I Wear the Dog's Hair, and the Dog Wears My Hair", she makes herself a cape out of her dog's hair and a smaller cape out of her own hair. Wearing the dog hair cape, the artist has the dog wear the cape made from her hair so that they are wearing each other's coats. 

Recent exhibitions include MEDIA AMBITION TOKYO 2017, Tokyo; The Great Ordinary, The Borderless Art Museum NO-MA, Japan, 2017; Kenpoku Art, Japan, 2016; Eco Expanded City, WRO Art Center, Poland, 2016; emergencies! 025: AKI INOMATA 'Inter-Nature Communication, NTT Inter Communication Center, Tokyo, 2015; and Digital Choc, Institut français du Japon-Tokyo, 2015.

In 2017 she was staying in ISCP in New York for three months as a recipient of a grant from the Asian Cultural Council.

http://www.aki-inomata.com/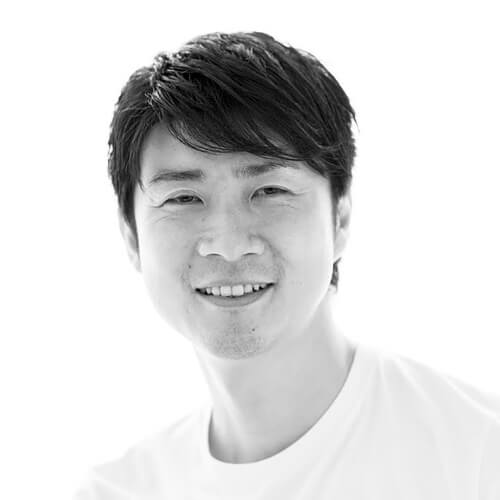 Kinya Tagawa
CEO, Takram / Visiting Professor, Royal College of Art
Kinya is an award-winning design engineer experienced in a wide range of products including hardware, software and interactive art. He holds a BEng from the University of Tokyo, an MA from the Royal College of Art in the UK. After graduating he worked for five years for Leading Edge Design in Japan. In 2006, Kinya cofounded Takram. His work "tagtype" was selected as a permanent collection at the Museum of Modern Art in New York. He is assigned as a visiting professor of Innovation Design Engineering, the Royal College of Art, from 2014. Kinya is also appointed as an advisory member of Cool Japan Strategy Promotion Council in Cabinet Secretariat of Japanese Government.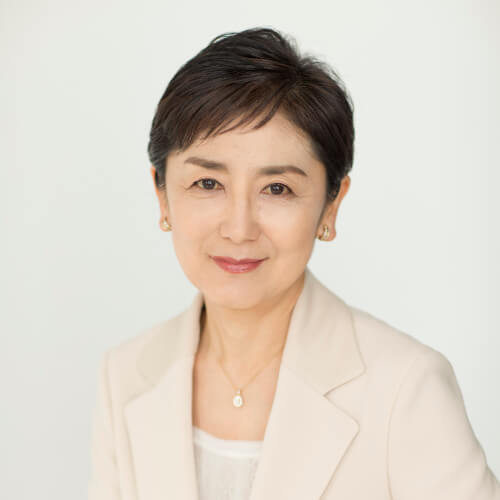 Hiroko Kuniya
Trustee, Tokyo University of the Arts
BA in International Relations and International Economics, Brown University, US. With NHK 1981, Announcer and Writer, English-language broadcasts, Seven o'Clock News; satellite and terrestrial news shows, including 1990, Asia Now, picked up by PBS in US; 1993-2016, Anchor Today's Close-up, a current affairs program. Currently Independent Journalist focusing on coverage of SDGs and Gender issues. Independent member of the Board of Nippon Yusen Kabushiki Kaisha. Goodwill Ambassador for FAO of the UN. Board member of SDSN Japan. Board Member of Taylor Anderson Memorial Fund.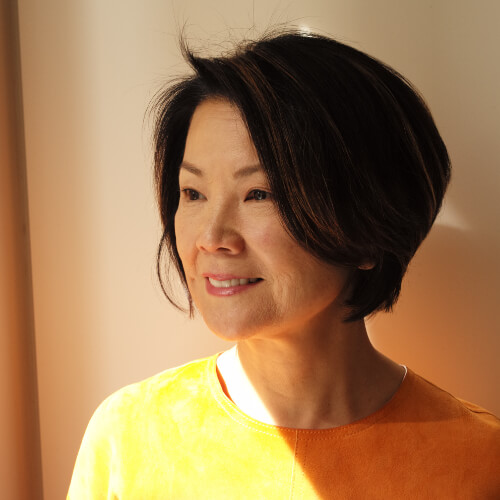 Toshiko Mori
Robert P. Hubbard Professor in the Practice of Architecture, Harvard University Graduate School of Design, USA
Robert P. Hubbard Professor in the Practice of Architecture, Harvard University; Principal, Toshiko Mori Architect, New York; work includes urban design, master plans, public and institutional projects. Founder, VisionArc, a think tank promoting strategic analysis through visualization and collaborative design initiatives. Contributor to international publications, exhibitions, symposia, lectures and design juries, Recipient of numerous awards includes ACSA Gold Medal, AD 100 for 2014 and 2016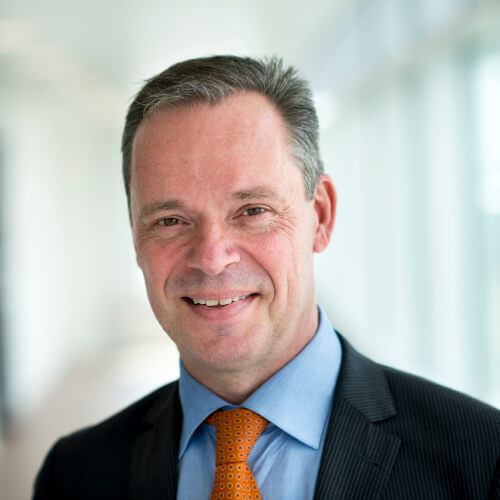 Harry Verhaar
Head of Global Public and Government Affairs, Philips Lighting
Harry Verhaar has over 20 years of experience in the lighting industry, and is Head of Global Public & Government Affairs for Philips Lighting. He is responsible for the strategy, outreach and stakeholder management on energy & climate change, resource efficiency and sustainable development, with a key focus on the role of the LED lighting revolution.

He has since the end of 2003 been the architect of the lighting strategy on energy and climate change, which has resulted in a global momentum on phasing out of old lighting technologies.

He is an active member of a number of partnership and stakeholder networks, among which The Climate Group; Regions20 and the World Green Building Council and is a member of the Advisory Boards of The Lisbon Council and the Global Cities Institute (and their World Council on City Data). He is responsible for Philips' relationship management with the UN and the World Bank and is a founding member of UNEP's en.lighten program and the SE4All's Global Energy Efficiency Accelerator Platform. He is chairman of the European Alliance to Save Energy and is president of the Global Off-Grid Lighting Association.

Harry is a recipient of the 2011 UN Leader of Change Award, and has received the Carbon War Room's Gigaton award on behalf of Philips at COP17 in Durban. In May 2015 he received the Energy Efficiency Visionary Award from the Alliance to Save Energy in Washington DC. He holds a MSc in Solid State Luminescence from the University of Utrecht, The Netherlands.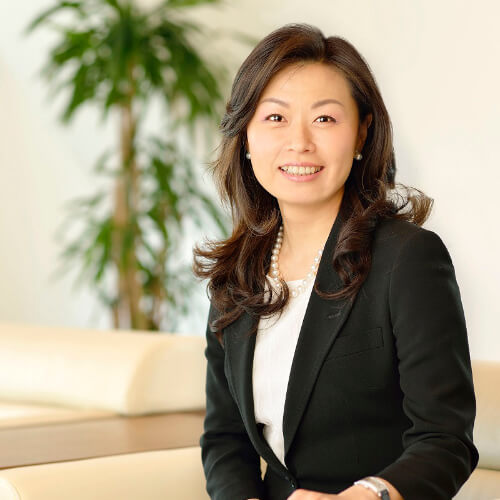 Sandra Wu Wen-Hsiu
Chairperson and Chief Executive Officer, Kokusai Kogyo Co., Ltd
Graduate, Department of Chinese Literature, National Taiwan University; AMP, Harvard. 1998, Co-Founder and Director, Japan Asia Group; since 2013, Chairperson and CEO, Kokusai Kogyo Co., now a wholly-owned subsidiary of Japan Asia Group; first woman president, Tokyo Stock Exchange trading participant. Member, Global Agenda Council on Infrastructure, Disaster Resource Partnership, Advisory Board for Global Risk Report 2016, and Climate Leaders CEO, and Governor, Infrastructure and Urban Development Industry Group, World Economic Forum; Member of the Board, UNISDR Private Sector Alliance for Disaster Resilient Societies (ARISE), Adviser, Global Assessment Report on Disaster Risk Reduction. DRR Champion from the private sector, UNISDR.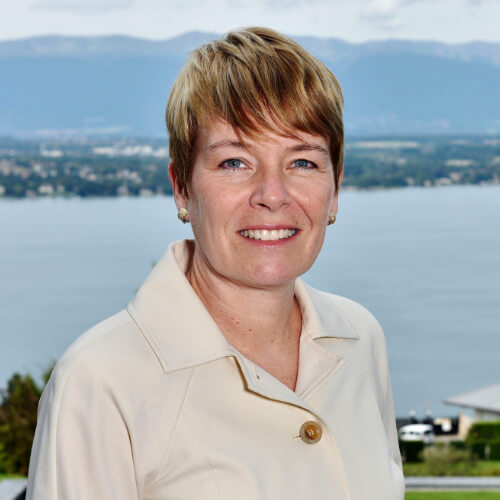 Cheryl Martin
Head of Industries, Member of the Managing Board, World Economic Forum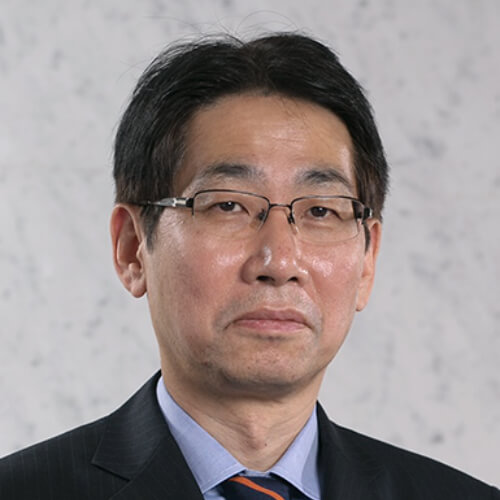 Takayuki Morita
NEC Corporation, Executive Vice President, CGO (Chief Global Officer) and Member of the Board
Joined NEC Corporation in 1983. Since then, he served as General Manager, Business Development Division, Senior Vice President, Executive General Manager, Corporate Business Development Unit.
As Chief Global Officer, Mr Morita has been working on addressing the company-wide issues we face in expanding "Solutions for Society" globally. In addition, he is in charge of building partnerships with the governments of various nations, international institutions as well as local companies worldwide. He is also in charge of business alliances and M&A.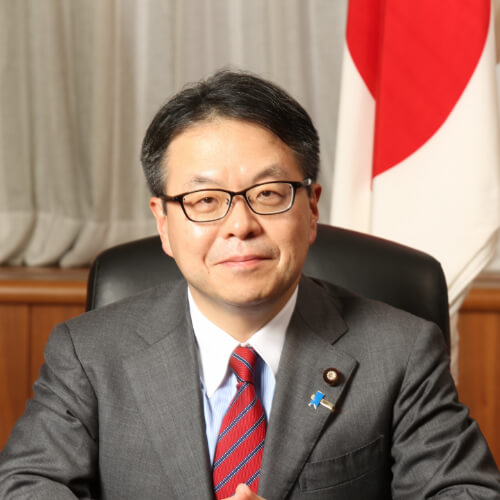 Hiroshige Seko
Minister of Economy, Trade and Industry
Mr. Hiroshige Seko was appointed as Japan's Minister of Economy, Trade and Industry on August 3, 2016.
He also assumed the ministerial roles of Minister in Charge of Industrial Competitiveness, Minister for Economic Cooperation with Russia, Minister in Charge of the Response to the Economic Impact Caused by the Nuclear Accident, and Minister of State for Special Missions (Nuclear Damage Compensation and Decommissioning Facilitation Corporation).
Prior to assuming his current roles, Mr. Seko served in a number of senior government posts, most notably as the longest-serving Deputy Chief Cabinet Secretary, a position he held for more than three and a half years. In government, Mr. Seko also served as Special Advisor to the Prime Minister and Parliamentary Vice-Minister of Internal Affairs and Communications.
Previously, Mr. Seko served in several senior positions in the Liberal Democratic Party (LDP), including Chairman, LDP Policy Board in the House of Councillors, while concurrently serving as Acting Chairman for Policy Research Council and LDP Acting Secretary-General. He also held the posts of Acting Secretary-General of the LDP Headquarters and Acting Secretary-General for the LDP in the House of Councillors.
In 1998, Mr. Seko was first elected to Japan's House of Councillors as a representative for the Wakayama constituency in a by-election. Since then, he has successfully won reelection three times to the Upper House of Japan's National Diet.
Before seeking elected office, Mr. Seko worked for more than a decade at Nippon Telegraph and Telephone Corporation (NTT), Japan's largest telecommunications company, rising to the position of Section Manager in charge of Press Relations.
Mr. Seko graduated from Waseda University's Department of Political Science, School of Political Science and Economics in 1986. He earned a master's degree from Boston University's College of Communications in 1992.
Mr. Seko was born in Osaka Prefecture on November 9, 1962.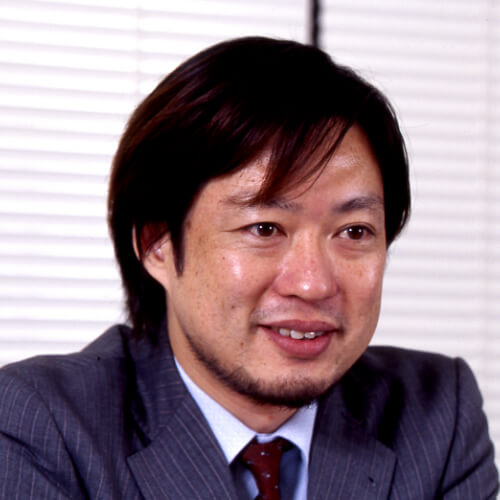 Ken Jimbo
Associate Professor, Faculty of Policy Management, Keio University Shonan Fujisawa Campus / Senior Research Fellow, The Canon Institute for Global Studies
Ken Jimbo earned his doctorate (PhD in Media and Governance) from the Graduate School of Media and Governance, Keio University. His areas of expertise include international politics, security theory, Asia-Pacific security, and Japan's foreign and defense policy.

Dr. Jimbo has also been a visiting associate professor at National Chengchi University (Taiwan) and National Taiwan University, as well as a research fellow at the S. Rajaratnam School of International Studies, Nanyang Technological University (Singapore), and at the Faculty of Political Science, Thammasat University (Thailand). He has also been a member of various panels such as the Policy Evaluation Advisory Group under the Ministry of Foreign Affairs, the Cyber Defense Council Study Group under the Ministry of Defense, and the "Expert Panel on Critical Infrastructures" of the National Information Security Center (NISC) under the Cabinet Office Secretariat.

Major publications:
Gendai nihon no chiseigaku (joint work, Chuokoron-Shinsha, 2017)
Minshuto seiken: shippai no kenkyu (joint work, Chuokoron-Shinsha, 2013)
Ajia taiheiyo no anzen hosho akitekucha: Chiiki anzen hosho no 3so kozo (author and editor, Nihonhyoronsha, 2011)
Manabi to shite no kokusai seiji (joint work, Yuhikaku, 2009)
The New US Strategy towards Asia: Adapting to the American Pivot (joint work, London: Routledge, 2015)
China's Power and Asian Security (joint work, London: Routledge, 2014)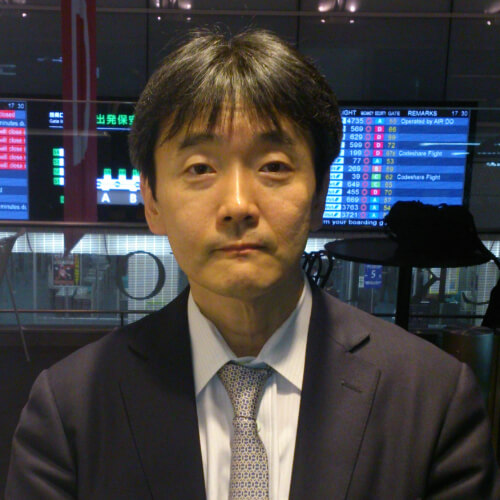 Eiji Hara
President, Public Policy Planning & Consulting, Co.
Mr. Hara was born in 1966. After graduating from the Faculty of Law, The University of Tokyo, he earned a Master of Laws degree at the University of Chicago. He then joined the Ministry of International Trade and Industry (currently the Ministry of Economy, Trade and Industry), and retired after serving in such positions as director of the Policy Planning Office, Small and Medium Enterprise Agency, and Special Advisor to the Minister in charge of Deregulation and Administrative Reform. In 2009, Mr. Hara established Public Policy Planning & Consulting Co. Since then he has served various positions such as Special Advisor to the Osaka prefectural and city governments (from 2011), member of the Working Group on National Strategic Special Zones under the Cabinet Office (from 2013), member of the Pension Investment Subcommittee of the Social Security Council under the Ministry of Health, Labor and Welfare (from 2015), member of the Council for Regulatory Reform under the Cabinet Office (from 2016), and member of the board of directors of Perennial Opposition, an incorporated NPO.
He has also written such books as Nihonjin o shibaritsukeru yakunin no okite: Ganban kisei o uchiyabure (Shogakukan, 2014) and Kokka to kanryo: Koshite kokumin wa suru sareru (Shodensha Shinsho, 2015).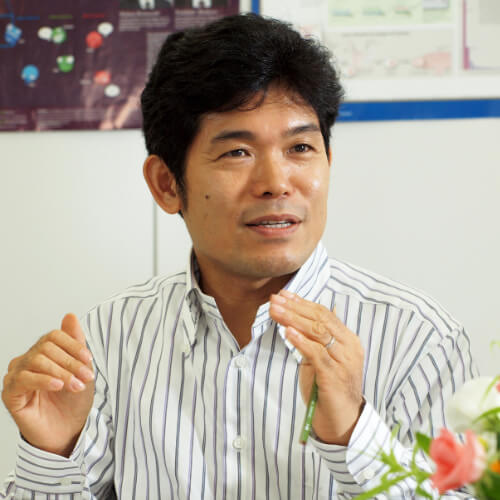 Noriyuki Yanagawa
Professor Faculty of Economics, The University of Tokyo
1988: Completed Keio University Correspondence Courses
1993: Completed doctoral program at the Graduate School of Economics, The University of Tokyo and received Doctor of Economics degree
After serving as an associate professor at Keio University, Dr. Yanagawa joined the Graduate School of Economics, The University of Tokyo in 1996 as an associate professor. In 2011, he assumed his current position as a professor.

Dr. Yanagawa also serves as executive vice president at Nippon Institute for Research Advancement (NIRA), director general of the panel on "Future of Work 2035: For Everyone to Shine," under the Ministry of Health, Labor, and Welfare, and chairman of the "Study Group for Creation of Startups and New Business through Second Jobs and Side Jobs" under the Ministry of Economy, Trade, and Industry (METI). In addition, he is a member of councils and study groups under the Cabinet office, Ministry of Land, Infrastructure, Transport, and Tourism, METI, Ministry of Education, Culture, Sports, Science, and Technology, etc. He also serves as head of the Fintech Research Forum under the Center for Advanced Research in Finance at The University of Tokyo.

Major publications:
Ho to kigyo kodo no keizai bunseki (Economic Analysis of Law and Corporate Behavior), Nihon Keizai Shimbun
Keiyaku to soshiki no keizaigaku (Economics of Contracts and Organizations), Toyo Keizai Shinposha
Kaishaho no keizaigaku, Tokyo Daigaku Shuppankai (co-authored with Yoshiro Miwa and Hideki Kanda)
Nihon seicho senryaku yonjissai teinensei, Sakurasha
Yonjissai kara no kaisha ni tayoranai hatarakikata, Chikumashobo
Todai kyoju ga oshieru dokugaku benkyoho, Soshisha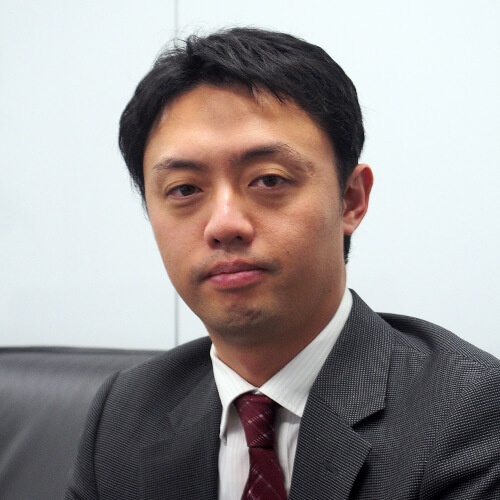 Yutaka Matsuo
Project Associate Professor, Department of Technology Management for Innovation, Graduate School of Engineering, The University of Tokyo
Yutaka Matsuo is a project associate professor at Graduate School of Engineering, the University of Tokyo. He received his Ph.D. degrees from the University of Tokyo. After working at National Institute of Advanced Industrial Science and Technology (AIST) and Stanford University, he joined the faculty of University of Tokyo in 2007. He served as Editor-in-chief at Japan Society for Artificial Intelligence (JSAI). He is now the chair of the ELSI committee in JSAI, and the head of planning team at AI center of AIST. He is also a visiting associate professor at National University of Singapore (NUS). His research topic is web mining and big data analysis, and he has been an evangelist of deep learning for the application to robotics and industrial machines in Japan for these three years.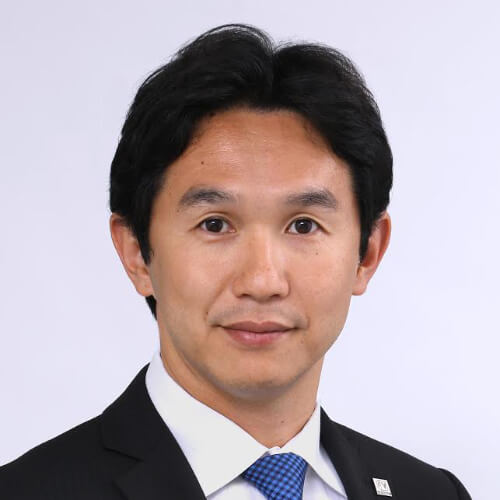 Naoaki Mashita
President and CEO (Founder), V-cube, Inc.
Naoaki Mashita was born in Tokyo, 1977. Whilst pursuing studies at Keio University in 1998, Naoaki established V-cube Internet – now V-cube, Inc. – and assumed the role of Founder & CEO. Thereafter, Naoaki changed V-cube's primary business to visual communications and achieved the No.1 Market Share in Japan's Web Conference market in 2008. V-cube has maintained this position for 10 years.

With the support from Intel Capital in 2009, Naoaki shifted focus to overseas markets and established operations in China, Malaysia, Thailand, Singapore and Indonesia. In January 2013, Naoaki relocated to Singapore to stimulate local business development with the goal of becoming the No.1 Visual Communications service provide in Asia. In December 2013, V-cube was listed on Tokyo Stock Exchange Mothers board. Subsequently in July 2015, V-cube stepped up to main board of Tokyo Stock Exchange.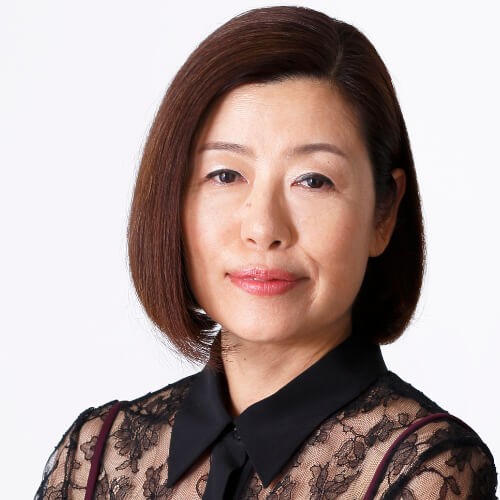 Kazumi Kudo
Representative Director, Coelacanth K&H Architects Inc. / Professor, Toyo University
1960: Born in Fukuoka City
1983: Internship at IAESTE Switzerland
1985: Graduated from Department of Architecture and Building Science, Yokohama National University
1986: Co-founded Coelacanth Architects Inc.
1991: Completed a doctoral program at a University of Tokyo graduate school
1998: Company reorganized as Coelacanth K&H Architects Inc.
Currently Representative Director of Coelacanth K&H Architects Inc. and professor at Toyo University

Major works:
Chiba Municipal Utase Elementary School
Fukuoka Municipal Hakata Elementary School
Sakai Municipal Maruokaminami Junior High School
Satsuki Kindergarten
Kanazawa Umimirai Library
Yamaga Municipal Yamaga Elementary School
The University DINING (Chiba University of Commerce)
Higashimatsushima Municipal Miyanomori Elementary School

Major awards:
Architectural Institute of Japan (AIJ) Prize
AIJ Annual Architectural Design Commendation
The Japan Institute of Architects (JIA) Award
Good Design Award
International Architecture Awards
JIA Grand Prix

Major publications:
Gakko wo tsukurou! (TOTO Publishing)
Toshokan wo tsukuru (SHOKOKUSHA Publishing)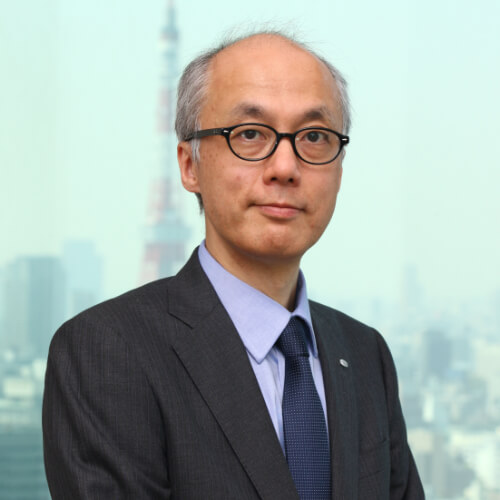 Yoshikuni Takashige
Vice President, Marketing Strategy and Vision, Fujitsu Limited
Yoshikuni Takashige joined Fujitsu in 1984. He was engaged in international business, taking strong leadership in developing Fujitsu's important strategic partnerships and joint ventures with global companies. From 1996 to 1998, he was based in Singapore, working for investing in social infrastructure in growing Asian countries. Throughout his career, he has been exposed to many different people, businesses and cultures around the world, which has helped him shape his thought about the future of business and society. Since 2012, he has been in charge of marketing strategy. Particularly, he leads the creation of Fujitsu Technology and Service Vision, which sets out Fujitsu's vision and its thinking on how organizations and society as a whole can innovate by leveraging digital technologies. He speaks about innovations internationally.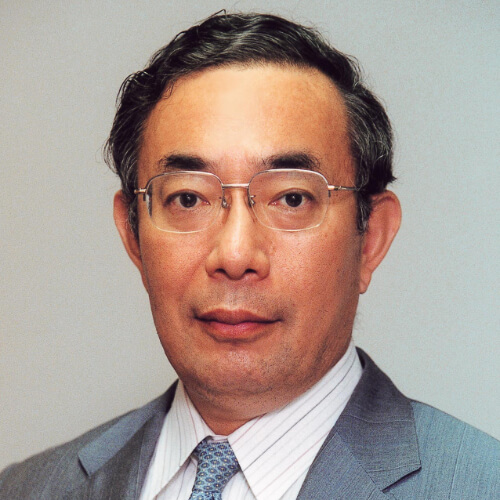 Naohiro Yashiro
Dean of Global Business Department, Showa Women's University
He received his Ph.D. in economics from the University of Maryland. He has held positions with the Japanese Government's Economic Planning Agency and the Organization for Economic Cooperation and Development.  He was president of the Japan Center for Economic Research in 2000, and he was a member of the Regulatory Reform Committee (advisory board on economic policy to the prime minister) from 1998 to 2006 and the Council of Economic and Fiscal Policy (directly appointed by Prime Ministers Abe and Fukuda) from 2006 to 2008. Co-editor of The Economic Effects of Aging in the United States and Japan (NBER 1997).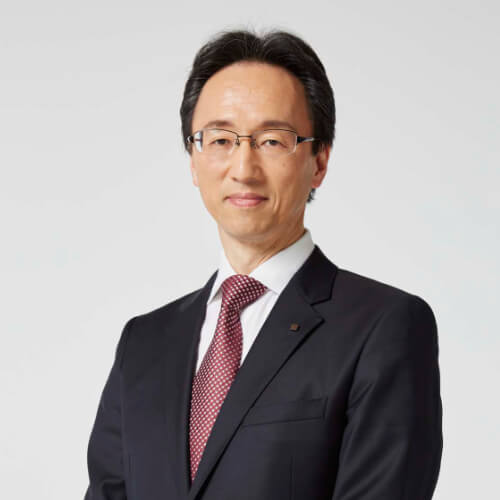 Yoshiro Hirai
President, Itoki Corporation
Date of birth: 1961年1月26日
Place of birth: Tokyo

Academic background
March 1984: Graduated from School of Economics, Kwansei Gakuin University

Personal history
April 1984: Entered former Itoki Corporation
June 1984: Assigned to Kansai Branch of Itoki Corporation
December 1995: Full-time position in the company's labor union
September 1998: Chairman of Itoki Corporation's labor union committee
December 1999: Assigned to Itoki's maintenance company establishment preparatory office
December 2000: Assigned to Itoki's Environment Headquarters
December 2002: Manager of Sales Division of Itoki's company in Kansai
July 2009: Manager of Itoki Corporation's Personnel Department
May 2012: Executive manager of Itoki Corporation's Business Strategy Department
January 2013: Executive officer & executive manager of Business Strategy Department
January 2015: Executive officer
March 2015: President & CEO (as of present day)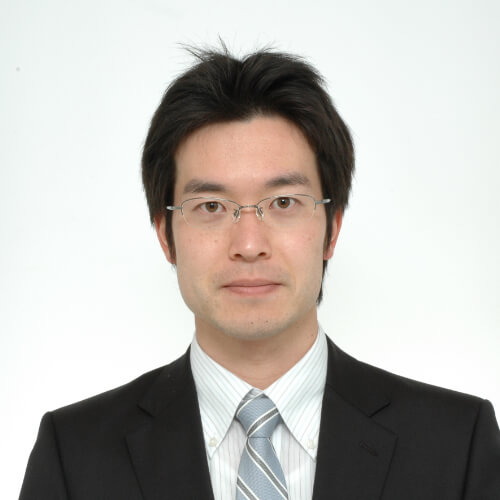 Takashi Kono
Deputy Director, Information Economy Division, Commerce and Information Policy Bureau, Ministry of Economy, Trade and Industry
Date of birth: April 25, 1982

Place of birth: Fukuoka Prefecture

Academic background

Graduated with a B.E. from the Faculty of Engineering, The University of Tokyo (2005)

Completed a master's course in environmental studies from the Graduate School of Frontier Sciences, The University of Tokyo (2007)

Completed the Masters in International Affairs degree at the School of Global Policy and Strategy, the University of California, San Diego (2016)

Career background

April 2007: Joined the Ministry of Economy, Trade, and Industry

April 2007: Officer, General Policy Division, Director General's Secretariat, Agency for Natural Resources and Energy, the Ministry of Economy, Trade, and Industry

May 2009: Section chief, Policy Planning Division, Natural Resources and Fuel Department, Agency for Natural Resources and Energy, the Ministry of Economy, Trade, and Industry

June 2011: Deputy Director (for international negotiations), Global Environment Affairs Office, Industrial Science and Technology Policy and Environment Bureau, the Ministry of Economy, Trade, and Industry

August 2014: Overseas study at the University of California, San Diego

June 2016: Deputy Director, Information Economy Division
Commerce and Information Policy Bureau, Ministry of Economy, Trade, and Industry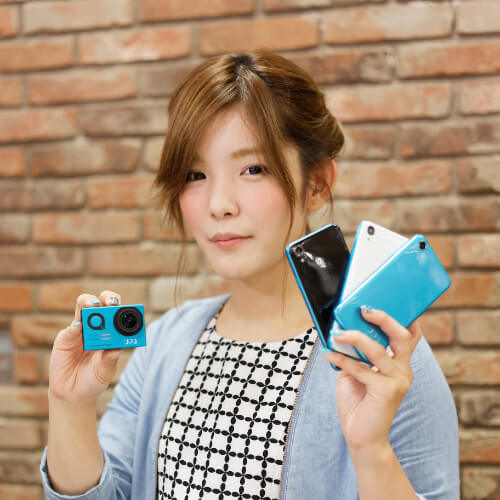 Yuko Nakazawa
CEO, UPQ Inc.
Yuko Nakazawa launched her company's consumer electronics and furniture brand "UPQ" in August 2015. Among other things, the fact that she released 24 products in 17 categories in two months from conception drew wide public attention. In February 2016, she released a series of products as the second in the UPQ brand lineup. Currently, her company has expanded its product lineup to 64 products in 41 categories including not only familiar consumer electronics such as cameras but also a product called Smart E-Bike.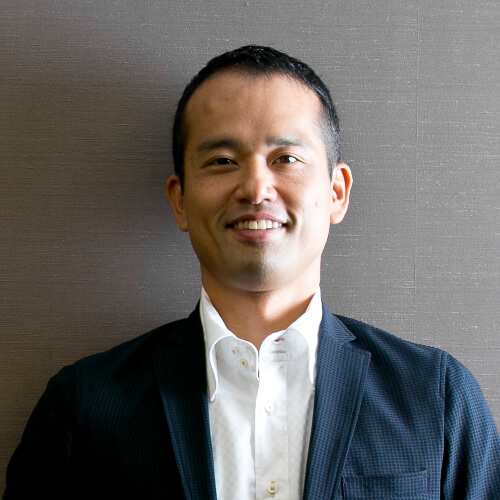 Teruhide Sato
Founder and Managing Partner, BEENEXT PTE. LTD.
Teruhide Sato's experience as an entrepreneur started at a young age when he co-founded CyberCash Japan (now Veritrans) while he was still in Keio University in 1997. In 1999, he established BEENOS, a global Internet and e-commerce business incubator. Teru took the company public on the Tokyo Stock Exchange in 2004 as CEO. In 2010, he co-founded Open Network Lab, one of the earliest seed accelerator programs in Japan dedicated to raising domestic startups that developed globally competitive products.  In 2015, he launched BEENEXT, an early stage focused venture capital firm in Singapore actively investing in South East Asia, India, Japan, and the U.S. to support entrepreneurs with an ambitious vision to make a significant impact on society.  Teru was selected as a Young Global Leader by the World Economic Forum in 2008. He is on the Board of Councilors of the International School of Asia, Karuizawa (ISAK), the first international boarding school in Japan. He is also a member of the board of BEYOND TOMORROW to support ambitious, young victims of the Tohoku earthquake and tsunami. And in 2015, Teru became director of the Asia Pacific Initiative and executive committee member of the Silicon Valley Japan Platform.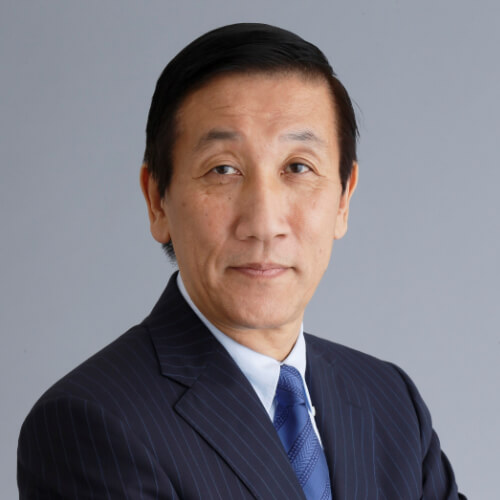 Seiji Yasubuchi
Representative Director and Country Manager, Japan, Visa Worldwide (Japan) Co., Ltd.
Seiji Yasubuchi joined Visa as Representative Director of Visa Worldwide (Japan) in April 2017. He also serves as Representative Director of CyberSource KK.

Prior to this appointment, Seiji was president and CEO of GE Capital Japan since 2007 (including its successor SMFL Capital since 2016) , managing through the financial crisis to its turning around, and the divestiture by GE.
He joined GE as SVP, Business Development of GE Commercial Finance Asia in June 2006, and was appointed President & CEO of newly-created GE Commercial Finance Japan in September 2007 after completing an acquisition of Sanyo Electric Credit.
From 2009 to 2016, he was also responsible for GE Nissen Credit, a 50:50 credit card joint venture between GE Capital and Nissen Holdings, a catalog retailer.

Prior to GE, he was Managing Director at UBS Investment Bank Tokyo, and successfully led several landmark privatization transactions including the IPO of J-Power.

Before joining UBS, he spent years at Mitsubishi Corporation, having held various senior roles in trade finance, corporate finance, M&A advisory, investor relations, and Executive Assistant to the Chairman, in Tokyo, Sendai, London and New York.

Seiji holds a B.A. in Economics, Waseda University and an MBA from Harvard Business School.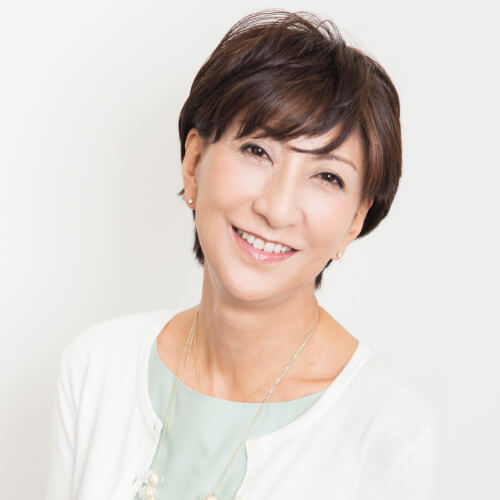 Fujiyo Ishiguro
President & CEO, Netyear Group Corporation
Graduated from the School of Economics at Nagoya University and received an MBA from Stanford University.
After working at Brother Industries in overseas marketing and Swarovski Japan as a manager in charge of new businesses, Ms. Ishiguro founded a high-tech specialty consulting firm in Silicon Valley and advised clients such as Yahoo!, Netscape, Sony, and Panasonic on such matters as US-Japan alliances and technology transfers. In 1999, she participated in Netyear Group's MBO and has since assumed her current position.
In recent years, she has been serving in public positions such as a member of "The Strategic Headquarters for the Promotion of an Advanced Information and Telecommunications Network Society" under the Cabinet Secretariat, member of the Ministry of Economy, Trade, and Industry's Industrial Structure Council, member of "The Future to Choose" Committee under the Cabinet Office as well as a member of "The Study Group on Japan-US Economy 2016" under the Ministry of Foreign Affairs.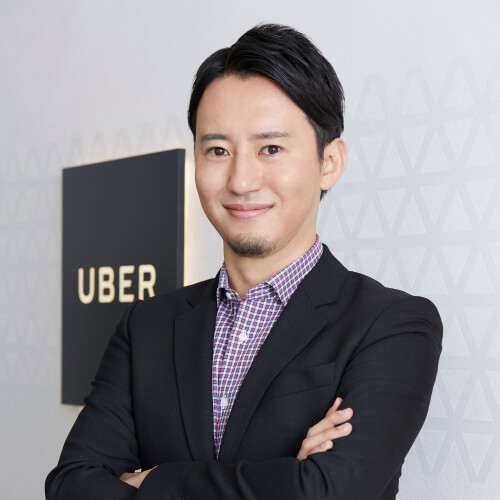 Masami Takahashi
President, Uber Japan Co., Ltd.
Masami Takahashi is the President of Uber Japan, spearheading Uber's operations in Japan since 2014 when the company launched in the country.
Previously, he worked for Sony, launching the "BRAVIA" LCD TV brand worldwide before moving to Paris as the product manager for the company's TV business in France. He has also sourced and executed M&A, investment and divestiture deals in the San Francisco Bay Area, engaging with startups and innovative technologies.
Masai holds a BA in Economics from the University of Chicago and an MBA from INSEAD. Speaks English, Japanese, and French.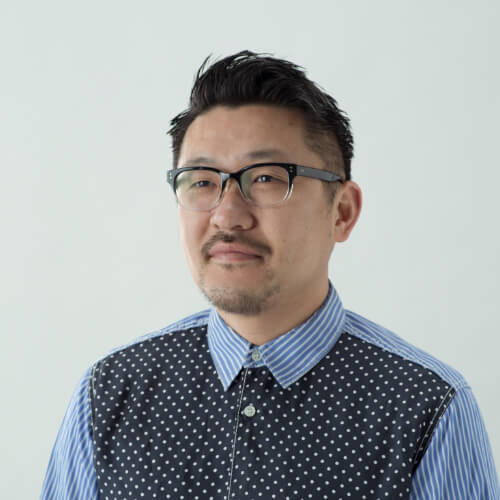 Seiichi Saito
Creative & Technical Director、Rhizomatiks
Born in Kanagawa in 1975, Mr. Saito began his career in New York in 2000 after graduating from Columbia University with a Master of Science degree in Advanced Architectural Design (MSAAD). Since then, he has been active in creative work at the Arnell Group, and returned to Japan upon being selected for the Echigo-Tsumari Art Triennial event. He produces works in the commercial art field which are three-dimensional and interactive while also being based on the firm grounding in logical thought that he cultivated through architecture. Mr. Saito has won numerous international awards from 2009. He currently serves as Director of Rhizomatiks Co., Ltd., while also lecturing part-time at the Department of Graphic Design in the Faculty of Kyoto Seika University. 2013 D&AD "Digital Design" Jury, 2014 Cannes LIONS "Branded Content and Entertainment" jury. Milan Expo Japan pavilion theatre space director, Media Art Director at Roppongi Art Night 2015.Good Design Award 2015-2016 Jury.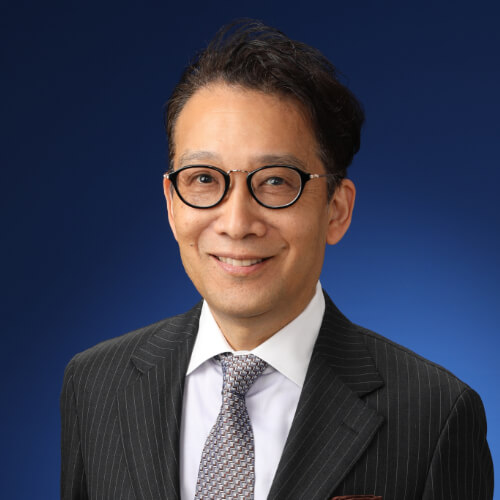 Yuichiro Okamoto
Professor, College of Humanities, Research Institute, Tamagawa University
Yuichiro Okamoto is a Professor of College of Humanities and Research Institute at Tamagawa University.
He received his M.A. and Ph.D. in Literature from Kyusyu University. He taught Philosophy and Ethics at Kyusyu University, etc. and is now serving in his current position. His major publications include "Ima Sekai no Tetsugakusya ga Kangaete iru koto( Philosophical Challenges in the 21st Century ) "(Diamond, Inc.),"France Gendai Shiso-Shi (A History of Contemporary French Thought)"(Chuokoron-Shinsha, Inc.), "12 Sai kara no Gendai Shiso(Contemporary Thought from age 12)"(Chikuma Shobo Ltd.),"Mono-Sapiens (Thing-Sapiens )"(Kobunsha), and"Hegel to Gendai Shiso no Rinkai (Hegel and the Crisis of Contemporary Thought)"(Nakanishiya, Inc.).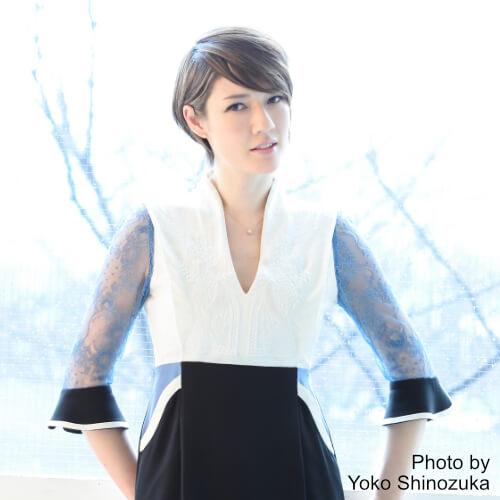 Sputniko!
Appointed Associate Professor at the University of Tokyo
Sputniko! creates videos, music, photographs and performance art works exploring how emerging technologies impact people and society. Her recent major works include a permanent pavilion in Benesse's art site for the third Setouchi Art Triennial in 2016. She is an assistant professor at the MIT Media Lab since 2013 where she founded the Design Fiction Group. In 2016 Sputniko! received the Special Award at the 11th L'ORÉAL-UNESCO Awards for Women in Science, and in April of the same year, she began hosting the TV program NHK Super Presentation. "The Power of Odd One Out" published by TAKARAJIMASHA, Inc. is among her recent publications.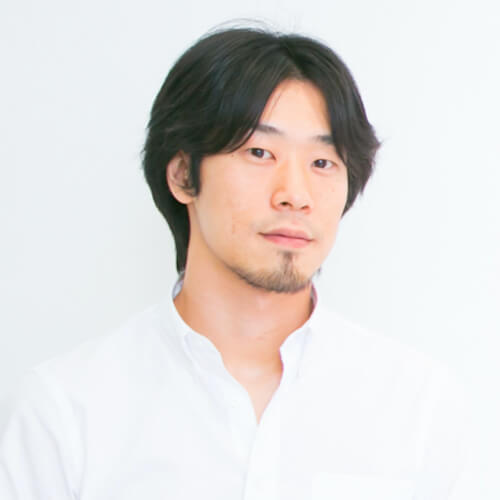 Katsuaki Sato
Founder and CEO, Metaps Inc.
Katsuaki Sato was born in 1986. While attending Waseda University, he founded Metaps Inc. in 2007 and assumed the position of the company's CEO. He started up an application monetization business and a settlement services business in 2011 and 2013, respectively, and listed his company on the Mothers Section of the Tokyo Stock Exchange in 2015.
Currently, Mr. Sato is involved in a research & development project on AI (artificial intelligence) that forecasts the flow of money. In early autumn this year, he also plans to launch "Time Bank," a real-time trading service for "time," with the aim of creating a time market.
Mr. Sato has also been selected among the "Top 10 Entrepreneurs Who Will Save Japan," AERA's "100 People Who Will Break Through Japan," and Forbes "Under 30 Asia," a list of 300 of Asia's brightest young entrepreneurs, innovators, and game changers.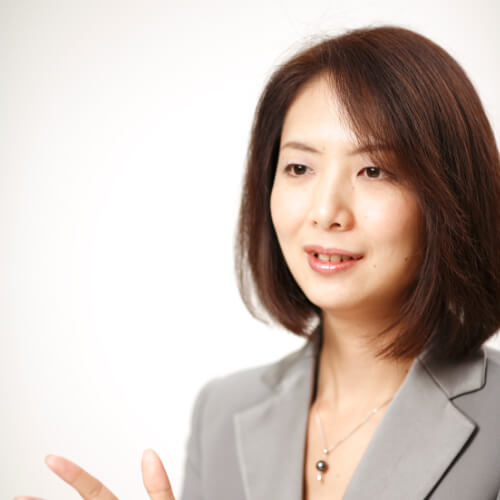 Kumi Fujisawa
Co-Founder, Think Tank SophiaBank
Kumi Fujisawa founded Japan's first investment trust evaluation company in 1996 after working for several investment fund management companies. She sold the company to Standard & Poor's in 1999 and joined Think Tank SophiaBank to incubate new social systems by fostering social entrepreneurs in 2000, has worked as a co-founder since 2003. She was assigned as one of the Young Global Leaders in 2007 and the member of the Global Agenda Council in 2008 by World Economic Forum.
She was a director of the international conference " World Forum on Sport and Culture " which was organized by the government in 2016.
She is currently a committee member at several government ministries, a board member at Japan Securities Dealers Association, and an external board member at some public-listed companies such as Toyota Tsusho Corporation. She is active in lecturing socially conscious investment strategies and management thorough publications, lectures, television and radio program " Kumi Fujisawa ' s Shacho(Executive) Talk". She has interviewed over 1000 leaders of corporations and ventures. She published more than 20 books on the topics of investment management and social entrepreneurial actions.
Her recent publication is "The Real Essence of Visionary Leadership-Do Nothing and Think All-" in 2016.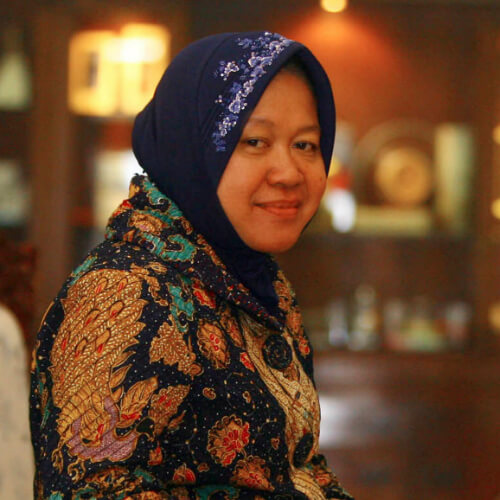 Tri Rismaharini
Mayor of Surabaya City, Indonesia
Born in November 20th, 1961. She was first elected as the first female Mayor in the history of Surabaya City in 2010 and has served in the Surabaya City Government for more than 20 years. She is also known for her success to transform Surabaya from dirty and dry to green and clean city. She has started the hard work since she was the Head of Surabaya Public Cleanliness and Parks Department in 2005 by converting bare lands and gas stations into beautiful city parks. As a result, Surabaya won the highest national awards on environment and some international awards. She completed both her Bachelor Degree on Architecture (1987) and Master Degree on Urban Development Management in the Sepuluh Nopember Institute of Technology, Surabaya (2002) as well as course on Urban Development Management in Institute for Housing and Urban Development Studies, Rotterdam (1996).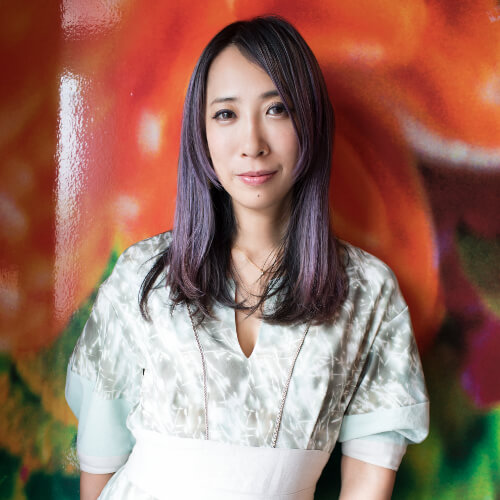 Mika Ninagawa
Photographer / Film Director
Mika Ninagawa has been accredited with numerous prestigious photography awards including the "Kimura Ihei Photography Award" in Japan. Her solo exhibition "Mika Ninagawa: Earthly Flowers, Heavenly Colors" created new entry records at various art museums.
Her aesthetic and work extend beyond photography. She went onto engaging in fashion collaboration projects with renowned brands such as CELINE, ETRO and LeSportsac as well as creating her own brand M / mika ninagawa.
In 2007, she directed her first film "SAKURAN" to start off her career as a film director. Her second film "Helter Skelter" in 2012 recorded more than 2.2 billion Japanese yen at the box office.
Mika Ninagawa is represented by Tomio Koyama Gallery as a contemporary artist.  She was appointed as one of the executive board members for the 2020 Tokyo Organising Committee of the Olympic and Paralympic Games.
In 2016, her first overseas retrospective "MIKA NINAGAWA" held in Museum of Contemporary Art, Taipei achieved great success with record-breaking 130,000 visitors.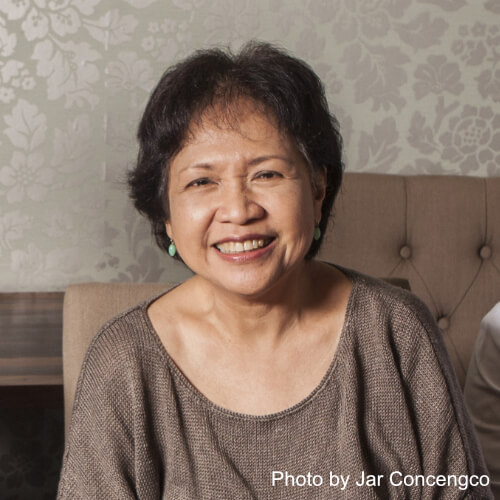 Amy Besa
Founder, the Ang Sariling Atin Culinary Heritage Institute (ASA)
Amy Besa and her husband, Chef Romy Dorotan, have been in the restaurant business in New York City for the past 22 years. They opened Cendrillon, a Filipino pan-Asian restaurant in SoHo in Manhattan in 1995 and closed it after 13 ½ years and re-opened Purple Yam in Ditmas Park, Brooklyn in November 2009. Purple Yam Malate, their first branch in the Philippines, opened on July 4, 2014 in Amy's childhood home in one of the oldest historical districts of Manila.

Amy and Chef Romy are co-authors of the award winning cookbook, Memories of Philippine Kitchens (2006, Stewart, Tabori and Chang, NYC). The book received the Jane Grigson Award for distinguished scholarship and research and the quality of its writing by the International Association of Culinary Professionals (IACP) in Chicago in 2007. A second edition of the book was released May 2012 with the last chapter revised to reflect the move from Cendrillon to Purple Yam.

Amy is the founder of the Ang Sariling Atin Culinary Heritage Institute (ASA) in the Philippines. The ASA has three primary goals: (1) to produce and publish a book on the Philippine palate based on scientific studies of the flavor regions of the Philippines; (2) build community kitchens to make healthy, nutritious and hygienic food available and accessible to poor communities in the Philippines and (3) to create livelihoods, impart skills and develop markets for artisanal products for the purpose of preserving our culinary heritage.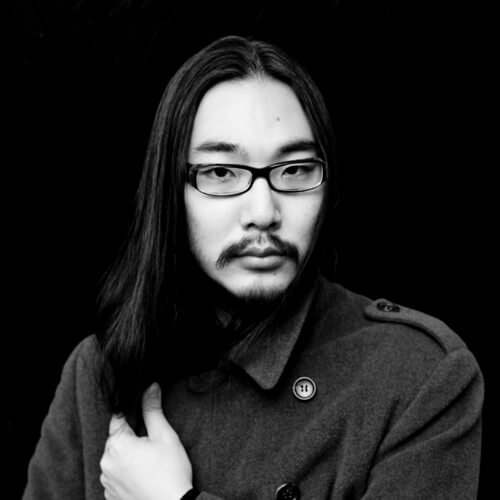 Noritaka Tatehana was born in 1985 in Tokyo, into a family running a public bathhouse, "Kabuki-yu" in Kabukicho in Shinjuku, an entertainment district located in the center of Tokyo. His mother is an instructor of Waldorf dolls, used in Waldorf or Steiner education. His parents raised him in the historic city of Kamakura, where his creativity was cultivated. At the Tokyo University of the Arts, Tatehana studied fine arts and Japanese crafts, and later majored in dyeing and weaving. While at university, he was engaged in the study of "Oiran" or the courtesans in Meiji period. In the meantime, he created kimono and geta using Yūzen-zome, the traditional Japanese dyeing method. In recent years, as a contemporary artist, Tatehana has taken part in exhibitions around the world and has created works that incorporate handicrafts of the Japanese traditional craftsmen that had been passed on for generations. In March 2016, he directed a Ningyo-joruri bunraku show which was performed at Fondation Cartier pour l'art contemporain in France for his first time. Tatehana's works are held in the public collections of museums such as the Metropolitan Museum of Art and Victoria and Albert Museum.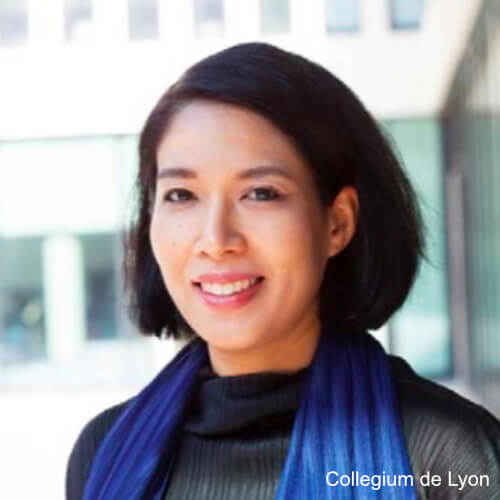 Niramon Kulsrisombat
Director, Urban Design and Development Center (UddC) / Assistant Professor, Department of Urban and Regional Planning, Chulalongkorn University
Niramon Kulsrisombat is an assistant professor at the Department of Urban and Regional Planning, Chulalongkorn University, Bangkok, Thailand. She received her B. Arch (Hons.) from Chulalongkorn University and MA and D. Eng. in Urban Engineering from the University of Tokyo. Since 2005, Dr. Kulsrisombat has taught urban design at Chulalongkorn University. In 2013, she became a co-founder and director of the Urban Design and Development Center (UddC; uddc.net) as the first urban agency in Bangkok. UddC is aimed to be a deliberative platform to engage a wide range of stakeholders in the city. It includes local government, public and private sector, and civil society in a decision-making process in order to propose innovative solutions for urban development. UddC work with local residents and stakeholders in a participatory way, and UddC has gained the trust of the Thai government, local government, the private sector and the communities. Key milestone projects of UddC include Bangkok250 (bangkok250.org), GoodWalk Bangkok (goodwalk.org) and Yannawa Riverfront (yannawariverfront.org). In 2016, Dr.Kulsrisombat was invited as a Fellow of the Collegium de Lyon, and an associate researcher in Institute for East Asian Studies (IAO), in ENS de Lyon and RIVES, in Ecole nationale des travaux publics de l'État (ENTPE), France. And this year, 2017, she became an invited professor at the Science Po de Lyon, France.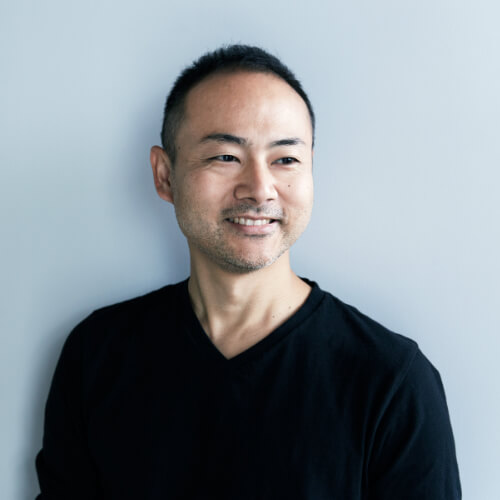 After graduating from Yokohama National University in 1996, Ashizawa worked at architecture WORKSHOP (a design office) and super robot (a furniture production workshop). In 2005, he established Keiji Ashizawa Design, an architectural and product design studio. With "honest design" as his motto, Ashizawa collaborated with international brand furniture makers such as IKEA and domestic consumer electronics manufacturers, and participated in architectural projects and workshops in Japan and abroad. After the Great East Japan Earthquake in 2011, Ashizawa established Ishinomaki Laboratory as a public workshop in Ishinomaki, proposing reconstruction and town planning through furniture manufacturing and DIY (do-it-yourself) projects. To keep the Laboratory going, Ashizawa turned the open workshop into a brand furniture maker in 2014, and became its president. As his activities came to be recognized, Ishinomaki Laboratory was selected for the GOOD DESIGN BEST 100 and received a reconstruction award. Ishinomaki stool, which he designed as a step-stool to be used at temporary housing, was selected for a collection at the V&A Museum in London. As a sales base and a bridge between Tokyo and Ishinomaki, Ashizawa established a showroom for Ishinomaki Laboratory and a guest space in Koishikawa, where his office is located. He also established DESIGN Koishikawa, a 200-m2 gallery space to be operated for a limited period of two years. In addition to managing the gallery and serving as its curator, Ashizawa invited a local greengrocer, creating a place for a weekend market, as well as a workshop for a Dutch art school, and for presenting works by Japanese and foreign designers and artists. Using the knowledge he gained at Ishinomaki Laboratory, Ashizawa has been trying to bring about a cultural renovation in the town of Koishikawa, which has been undergoing development linked to its industrial structure.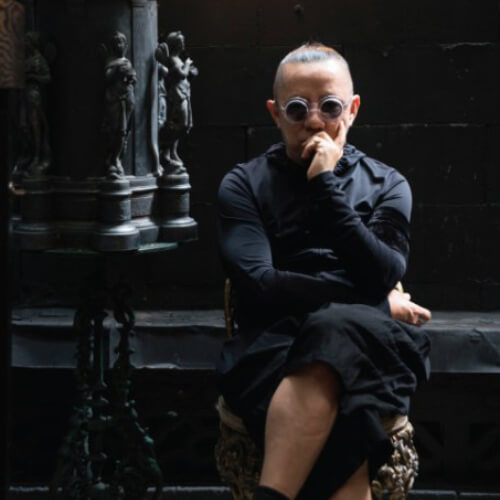 Somchai Songwatana
CEO/Art Director, FLYNOW / Founder, ChangChui
My name is Somchai Songwatana. As a child, I grew up with the family making a living out of farm plants trading. When I turned 20 years old, I was in the university where I did not complete the programme because I had a wife and a daughter, and I was focusing on making a business to earn money. I started the fashion brand FLYNOW with the initial funding of 9,000 U.S. dollars and 8 employees. Within 10 years, I was making 15,000,000 U.S. dollars of the sales revenue with 500 employees.
Then FLYNOW joined London Fashion Week. In my opinion, fashion products sell belief, faith and pride of the consumers. So I had to bring myself into the environment where people accepted, where I could challenge myself, and where I could learn how fashion industry worked on the world's stage. So London was the city that I chose, which turned out to be a beautiful start to building a successful business.
Unfortunately, life always plays a trick on you. In the year 2006, Thailand was facing a critical economic problem and I was having the debt of 48,000,000 U.S. dollars, which took me 10 years until the debt was fully released, and then I was able to grow the business up to 10 times larger than ever before.
When my life was becoming stable and settled, my roles with the nation of Thailand was also becoming more prominent. With the trust and respect given by the government and public sectors, I was offered the opportunity to take a vital part in applying knowledge, innovation, and traditional cultures to drive Thailand's economic alongside creativity for the value creation toward the products and services. I had spent about 14 years being a part of pushing new methods of thinking and educational system by using creativity as a bond that created inspiration in making local products acceptable on the world's stage.
At the present time, I call myself an imaginator, and I am aware that the left side and the right side of my brain work together effectively and efficiently. So when I turned 58 years old, I was interested in making ChangChui, a space for creativity. In building this creative space, my intention is to merge together the old and the new, the past and the future through things like architectures. And in the end, this will become an example of breaking all the rules by combining every single thing together into one place.
I work with trash because I believe that nothing is useless if creativity is applied. My intention for today is to help the new generation of Thai people to have opportunities in creating their own future by using creativity. Eventually I hope this will lead to a better future for the nation of Thailand.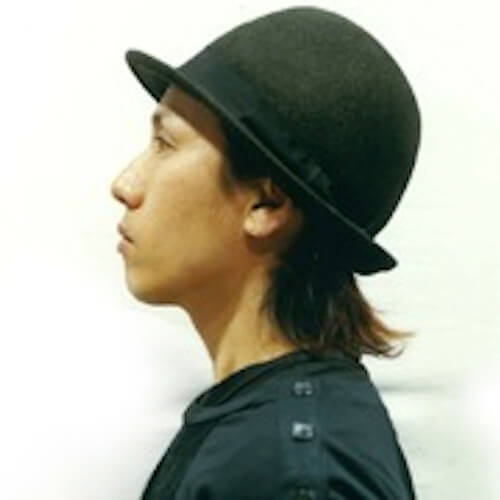 Ryuta Ushiro (Chim↑Pom)
Artist
Chim↑Pom is an artist collective formed in 2005 in Tokyo with members Ryuta Ushiro, Yasutaka Hayashi, Ellie, Masataka Okada, Motomu Inaoka, and Toshinori Mizuno. Responding instinctively to the "real" of their times, Chim↑Pom has continuously released works that intervene in contemporary society with strong social messages. In addition to participating in exhibitions throughout the world, they develop various independent projects. In 2015, they opened their artist-run space "Garter" in Tokyo to curate and showcase work by many of their contemporaries. They also initiated, organized, and participated in the international exhibition "Don't Follow the Wind," which was launched on March 11, 2015, in Fukushima inside the nuclear exclusion zone created after the 2011 nuclear disaster. Since then, they recently have been working on various projects related to the theme of "borders" and presented "The Other Side," a project on the U.S.-Mexico border, in 2017. The group received the Prudential Eye Awards in 2015, under the categories Best Emerging Artist Using Digital/Video and Best Emerging Artist of the Year.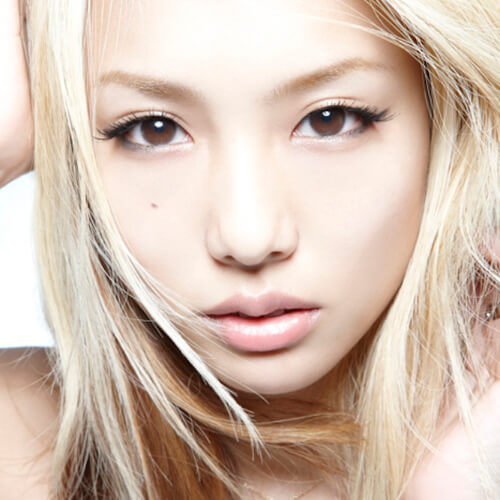 Chim↑Pom is an artist collective formed in 2005 in Tokyo with members Ryuta Ushiro, Yasutaka Hayashi, Ellie, Masataka Okada, Motomu Inaoka, and Toshinori Mizuno. Responding instinctively to the "real" of their times, Chim↑Pom has continuously released works that intervene in contemporary society with strong social messages. In addition to participating in exhibitions throughout the world, they develop various independent projects. In 2015, they opened their artist-run space "Garter" in Tokyo to curate and showcase work by many of their contemporaries. They also initiated, organized, and participated in the international exhibition "Don't Follow the Wind," which was launched on March 11, 2015, in Fukushima inside the nuclear exclusion zone created after the 2011 nuclear disaster. Since then, they recently have been working on various projects related to the theme of "borders" and presented "The Other Side," a project on the U.S.-Mexico border, in 2017. The group received the Prudential Eye Awards in 2015, under the categories Best Emerging Artist Using Digital/Video and Best Emerging Artist of the Year.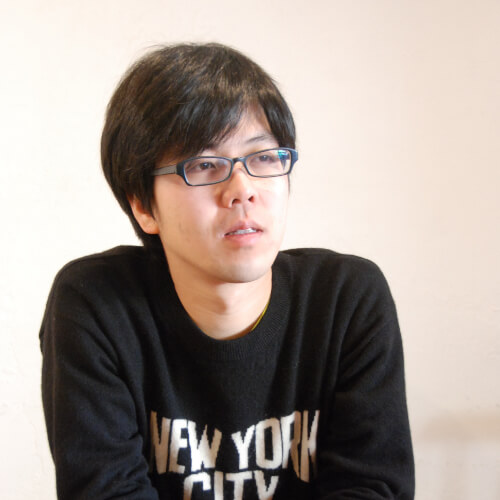 Nozomu Ogawa
Director, Art Center Ongoing
Born in Tokyo in 1976. Graduated from Musashino Art University in 2001. Completed Master's Course at Graduate School of Interdisciplinary Information Studies, The University of Tokyo. From 2002 through 2006, Ogawa has held a large exhibition every year, building a unique network of artists who have publicly applied for the exhibition. Based on this network, he launched Art Center Ongoing, an art complex, at Kichijoji in 2008, and currently serves as the director. He also serves as Chief Director of TERATOTERA, an art project, being actively involved in the programs deployed primarily in the area between JR Koenji Station and Kokubunji Station.